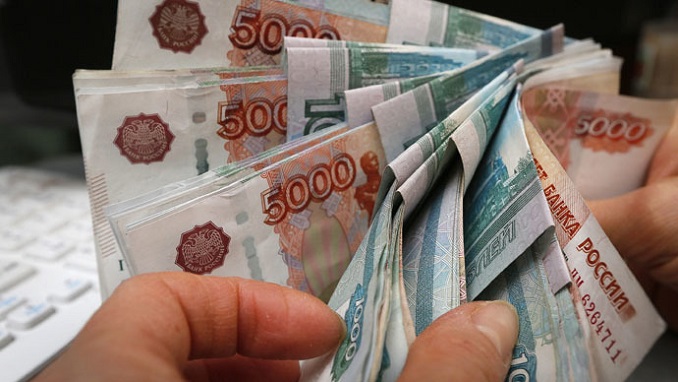 The escalation in tensions between U.S. and China caught emerging markets largely off-guard, rocking risk-related assets lower across the board, but the Russian ruble has proved resilient to the trends, says a new report by ExhangeRates.org.uk.
As it stands, the ruble is currently the best performing EM currency in 2019 with analysts expecting the trend to continue as the Rouble displays remarkable risk-resilience to both the overarching global trade theme as well as U.S.-imposed sanctions, the report reads.
The rouble's gains were largely attributed to record-high levels of demand for Russian sovereign debt with the latest year-to-date figures suggesting foreigners have already reinvested $4 billion in the sovereign debt market (about 45% of the amount that they sold in late 2018).
Seasonal factors have also contributed to the ruble's recent performance with Q1 appreciation the norm thanks to a seasonally high current account surplus. While this seasonal boost is expected to fade moving forward, analysts see the support garnered from continued demand for Russian sovereign debt as offsetting the removal of seasonal ruble drivers.
"We keep our bullish forecasts for the RUB unchanged, and see continued portfolio inflows as the key support factor, similar to the 2017 scenario," wrote chief Russia economist Tatiana Evdokimova of Nordea. "A much more muted price reaction to the VAT hike than expected, a strong RUB performance and weakness in internal demand have prompted the CBR to open the door for a rate cut in June 2019, considerably ahead of market consensus (Q4 2019)."
Nordea's latest USD/RUB exchange rate forecasts put the cross lower, at R63.5 in three months before seeing out the year around R62.5 and reversing RUB gains through 2020.