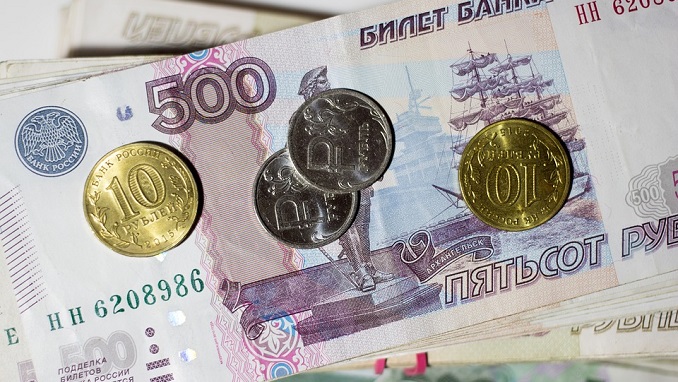 Macro fundamentals supporting the Russian ruble in the long term will lead to the Russian currency gaining strength, analysts at Danske Bank said, according to FXStreet. They forecast USD/RUB at 60.10 in three months and 55.70 in 12 months, while also pointing to geopolitical escalation as a serious short-term risk.
"The Russian economy grew 1.3% y/y in Q1 18 versus 0.9% y/y in Q4 17 as gradual monetary easing helped private consumers see more relief and cold weather boosted gas and electricity production. However, early 2018 growth has been more muted than expected," the Danske Bank report said.
"We keep our GDP growth estimates at 2.0% for 2018, 2.1% for 2019 and 2.2% y/y in 2020," it added.
In June 2018, the CBR kept its key rate at 7.25%, signalling that the current cautious stance is set to continue.
"In the environment of high emerging market turbulence and a looming VAT increase of 2pp to 20%, we consider the risks of an unchanged key rate in 2018 very high. We expect only one 25bp cut in 2018," the analysts wrote.
According to the report, given the upcoming combination of FX flows (World Cup inflows versus outflows on dividend payments), we keep our view on the USD/RUB unchanged in the short term, enhancing the importance of geopolitical risks. In the long term, the analysts see macro fundamentals supporting the RUB, keeping a geopolitical premium though, while we expect the Russian currency to stay strongly undervalued on FX purchases by the Ministry of Finance."
"Further geopolitical escalation is a serious short- to medium-term risk for the RUB, Russian stocks and government debt. Upside risks come from an increasing oil price and improving relations with the West," the report added.