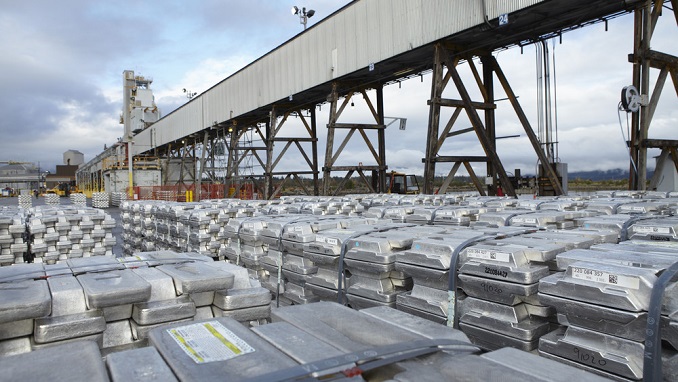 Russia's top aluminum producer Rusal will make changes to its board and management in order to persuade the United States to remove the company from its latest sanctions list, Reuters reported, citing two sources familiar with the developments.
Rusal, which saw its share plummet after the U.S. Treasury put the aluminum firm and its owner Oleg Deripaska in the sanctions list earlier this month. By adding Deripaska's businesses to its Specially Designated Nationals blacklist – the first time Washington had done so with a publicly listed Russian firm – the United States effectively choked off their access to the international financial system.
The company was eager to restart shipments to its customers around the world, the sources told the news agency.
The sources, who asked not to be identified because they are not allowed to speak publicly, said Rusal would soon appoint a fully independent board that in turn would install a new management team.
"Rusal is in touch with U.S. authorities and hopes the measure will be enough for them to be removed from the sanctions list," one of the sources said. Rusal declined to comment.
Hong Kong-listed Rusal lost almost 60 percent of its share value after the introduction of sanctions, while aluminum and alumina prices soared, hitting businesses around the world, including in the United States.
Earlier this week, the United States moved to ease some of the measures against Rusal, saying it did not want to hit companies around the globe and that it could remove Rusal from the list if Deripaska ceded control.
The two sources added that Rusal hoped Deripaska could keep his stake in the firm at the current 48 percent under any arrangement with U.S. authorities.
"Forty-eight percent is not a controlling stake of 50 percent, which under the U.S. rules triggers the sanctions," one of the sources said.
Later on Friday, another source familiar with the matter said Russia's Rusal will be forced to quit the global aluminum market and focus on domestic consumers if the U.S. does not lift sanctions once an independent board is in place.