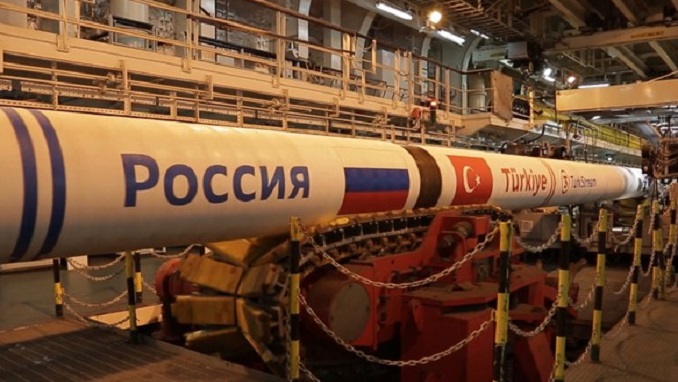 Russian gas giant Gazprom said this week that start-up and commissioning process is in its final stage at the TurkStream gas pipeline, for the planned beginning of operation before the end of this year, LNG World News reports.
"Currently, both strings of TurkStream – from the onshore facilities near Anapa to the receiving terminal on the Turkish coast near the Kiyikoy settlement – are filled up with gas. The Russkaya CS and the landfall section in Russia are ready for operation," Gazprom said in a press release. Meanwhile, start-up and commissioning operations are coming to a close at the receiving terminal in Turkey, Gazprom said.
The Russian state-run gas monopoly also said preparations are being made for first pipeline supplies of Russian gas to China via Power of Siberia gas pipeline.
"The pipeline has been filled up with gas from the Chayandinskoye field. Drilling of 190 gas production wells is completed, as the work is progressing ahead of schedule. Production drilling is in full swing at the Kovyktinskoye field, which will start feeding gas into Power of Siberia in early 2023," Gazprom said.
An important link in Power of Siberia's gas supply chain will be the Amur Gas Processing Plant, one of the largest in the world. Core equipment of the GPP's first two production trains is nearly assembled, and gas separation equipment is fully installed on the third train, the company added.
Shares in Gazprom, the world's largest conventional gas producer, rose 2.6% on Thursday after the company announced it was selling the stake in a secondary share offering. The stock closed at 254.35 rubles ($3.99) a share.