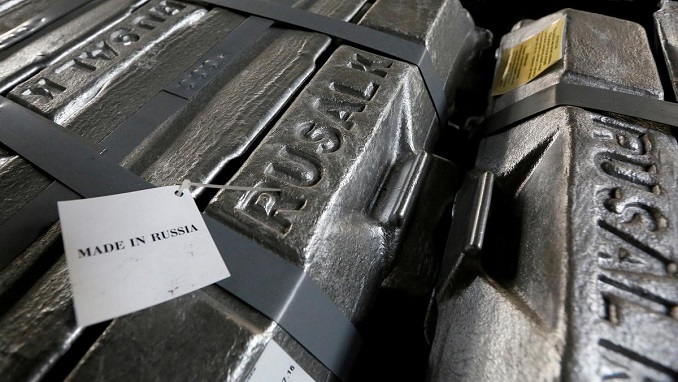 Russia's aluminum giant Rusal reported on Monday a double increase in its net profit in the second quarter of 2018 under the International Financial Reporting Standards (IFRS), totaling $440 million, Reuters reports.
At the same time, the company also managed to ramp up its output of aluminum by 2.1 percent to 1.88 million tonnes (2,06 million tons) in the first six months of 2018.
U.S. Treasury Secretary Steven Mnuchin told Reuters in July that Russia's aluminum giant Rusal has provided the Treasury Department with a plan that details how to take the company off the U.S. list of sanctioned entities. Mnuchin said that the goal is to keep Rusal in business if an acceptable solution can be found.
Last week, the Treasury Department's Office of Foreign Assets Control (OFAC) said that the U.S. would again extend until October 23 the deadline for businesses to divest or transfer debt holdings in sanctioned Russian companies EN+ Group, GAZ Group and Rusal.
"Today, the Department of the Treasury's Office of Foreign Assets Control (OFAC) is issuing Ukraine-/Russia-related General License 13C, which replaces and supersedes General License 13B in its entirety. General License 13C extends the expiration date of the general license to 12:01 a.m. October 23, 2018," the OFAC said.
In early April, the United States imposed new sanctions against Russian companies and government entities, including two companies owned by billionaire Oleg Deripaska, En+ and Rusal. The aluminum giant suffered a share price collapse as a result, while Russian aluminum magnate Oleg Deripaska had to step down as the company's CEO.
"The sanctions had a tangible impact on the company's export activities, logistics, and operations in the financial market," said a Rusal representative. "The uncertainty generated by the U.S. sanctions remains a major risk for Rusal and the company continues to manage this situation."