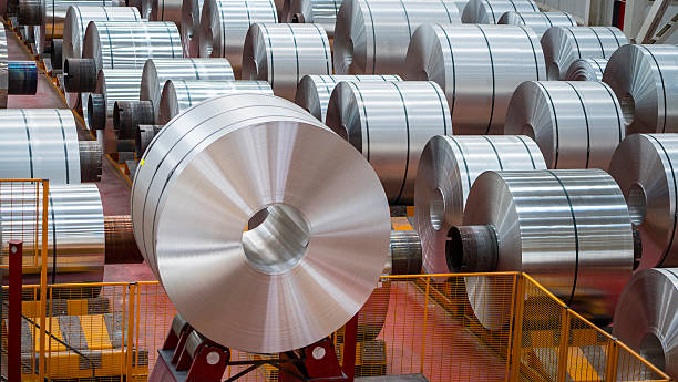 Russia's economy minister has said Moscow will retaliate against the United States for tariffs it imposed on imports of steel and aluminum, Economic Development Minister Maksim Oreshkin said according to TASS.
In a statement on Tuesday, Oreshkin said additional tariffs will hit a range of U.S. imports to Russia.
"Russia is using its rights at the World Trade Organization and is introducing balancing measures on imports from the United States," he was quoted as saying.
He did not specify which imports but said it would include those that have domestic equivalents to avoid hurting the Russian economy. A list will be released in the coming days, the ministry said.
Washington imposed tariffs of 25 percent on steel and 10 percent on aluminum in March, citing national security reasons. The White House said the move was aimed at limiting imports from China. Canada and Mexico, along with Brazil and South Korea, were later exempted from the tariffs by President Donald Trump.
In a separate move, the U.S. imposed sanctions on Russian metals companies in April, targeting Rusal, the world's second-largest aluminum producer. Moscow's retaliatory action is likely to help Russian oligarch and previous Rusal owner Oleg Deripaska, who was hit by Washington's sanctions and controls Russia's biggest maker of the road-building equipment.
Deripaska has later withdrawn from both Rusal and his other company, En+ in an attempt to get the sanctions lifted.
Several Russian industrial conglomerates own steel-production facilities in the United States, including NLMK, Evraz, and Rusal. Another, Severstal, has filed a lawsuit with the U.S. Commerce Department over the tariffs.
Also on Tuesday, Russia requested to join the consultations between the United States and the European Union in the World Trade Organization (WTO) in an official letter released on Tuesday.
The request, dated June 15, says that Russia is willing to join the consultations as a third party, because "the measures at issue are applied to the imports of steel and aluminum products from the Russian Federation."