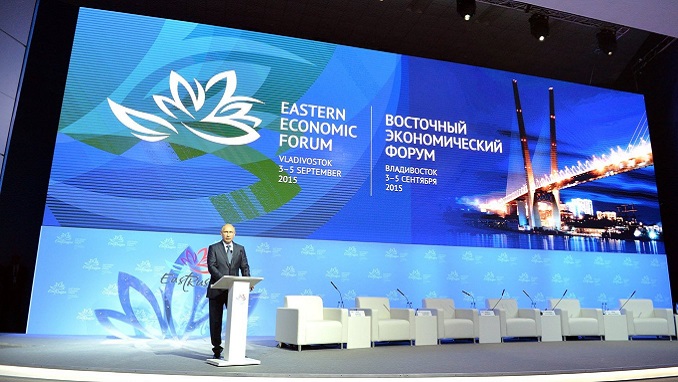 The Azeri capital Baku is hosting the Russia-Azerbaijan business forum on Thursday, with about 200 representatives of industrial enterprises taking part, Media.az reports.
Among the documents signed was an agreement on cooperation and organization of relations between agriculture equipment maker Rostselmash and the Sumgayit Technological Park (STP), a memorandum of cooperation between Transmashholding and the STP and a memorandum of intent on the implementation of fencing systems between AzOkso LLC (SP) and Service Invest LLC (Azerbaijan).
According to Azerbaijan's Economy Minister Shahin Mustafayev, Russia and Azerbaijan have good dynamics of cooperation in many areas of the economy, as well as prospects for their growth.
The minister noted that the trade turnover between the two countries in 2018 amounted to $2.5 billion, which is 19% more than in the previous year. He added that there are about 700 companies with Russian capital in Azerbaijan. He added that the value of investments by Russian companies in Azerbaijan amounted to $4.4 billion, and the value of Azerbaijani investments in Russia stood at $1.2 billion.
Russia's minister of Industry and Trade of Russia Denis Manturov said that representatives of more than 60 Russian companies operating in various sectors of the economy, including in the fields of agriculture, ICT, automotive engineering, chemical industry, and other sectors, are taking part in the forum.
Manturov said that Russia considers the creation of joint ventures with Azerbaijan in the industrial sector as one of the priorities in cooperation.
"Russia is interested in strengthening trade and economic ties with Azerbaijan and looks forward to strengthening partnership cooperation in the near future," he said, stressing that Russian companies are actively increasing their export potential and their competence in Azerbaijan.