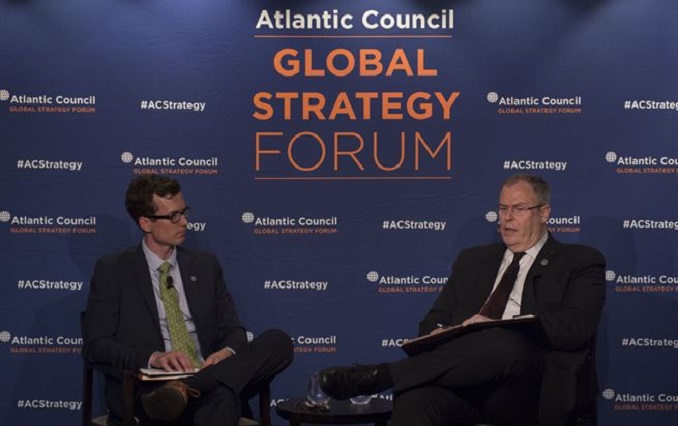 Russia's Attorney General's Office announced on Thursday that it has designated the Atlantic Council as an illegal "undesirable organization" in Russia, Deutsche Welle in Russian reports. 
"It's been established that the activities of this organization pose a threat to the fundamentals of the Russian Federation's constitutional system and security," the Russian agency said in a public statement, offering no details to why exactly the U.S.-based think tank has been banned.
The Atlantic Council was founded in 1961 to "promote public understanding and support for the policies and institutions that would build collective security and peace" among members of NATO. Over the decades, the think tank has administered programs to study political and economic, as well as security issues. Atlantic Council experts helped prepare U.S. sanctions against high-ranking Russian state officials that were imposed last year.
Earlier this year, Swedish economist Anders Aslund, who is a resident fellow at the council, published a book that estimated Russian President Vladimir Putin's wealth at $100 billion-$160 billion. Aslund also sits on the supervisory board of Ukraine's state-owned railway monopoly.
Organizations deemed undesirable are prohibited from operating on Russian soil. The Russian Justice Ministry currently lists 17 such organizations, including George Soros's Open Society Foundation and the National Endowment for Democracy. Russian citizens are forbidden from working for these groups, which risks both misdemeanor and felony criminal charges. Earlier this year, the Russian authorities started prosecuting activists from the Open Russia movement for collaborating with an undesirable organization.