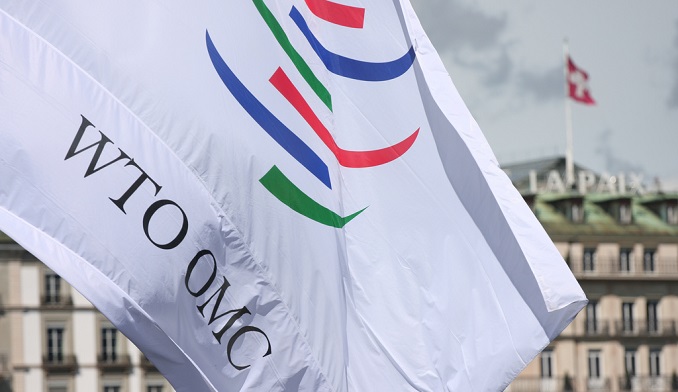 Russia has blocked the EU's request for the establishment of a new arbitration panel at the World Trade Organization (WTO) on a dispute regarding pork imports from the EU, Russia's Economic Development Ministry said in a statement Tuesday, according to TASS news agency.
"At the regular meeting of the WTO Dispute Settlement Body (DSB), the Russian Federation blocked the establishment of an arbitration panel for the DS475 dispute: 'Russian Federation Measures on the Import of Live Pigs, Pork and Other Pig Products from the European Union'," the ministry said.
The pork dispute between Russia and the European Union dates back to 2014, when Russia's watchdog Rosselkhoznadzor banned imports of pork from the European Union to Russia, demanding safety guarantees from the bloc following the outbreaks of African swine fever (ASF) in Lithuania and Poland.
Brussels has called this ban disproportionate and requested the establishment of a WTO panel to resolve the dispute.
The ministry added that the arbitration panel was requested by the European Union over Russia's alleged incompliance with the DSB ruling obliging Moscow to lift the ban on pork imports from the bloc.
"The relevant request had been submitted by the EU to the WTO in connection with the ruling allegedly not fulfilled by Russia, which was earlier made by the arbitration panel and the WTO Appellate Body in this dispute," it said.
In August 2016, the WTO panel said that Russia's ban on EU pork imports were inconsistent with a number of WTO articles. Russia submitted an appeal to the WTO's Appellate Body, with the European Union responding in kind.
Russia lifted the ban in December 2017 at the DSB request; however, pork exports from the European Union have not been renewed because of the food embargo, introduced by Moscow in response to the EU sanctions.
At the same time, the European Union requested that the WTO authorizes a compensation from Russia amounting to 1.39 billion Euros ($1.67 billion) per year for restrictions on pork imports, which, according to the bloc, corresponds to the total worth of EU pork exports to Russia in 2013.