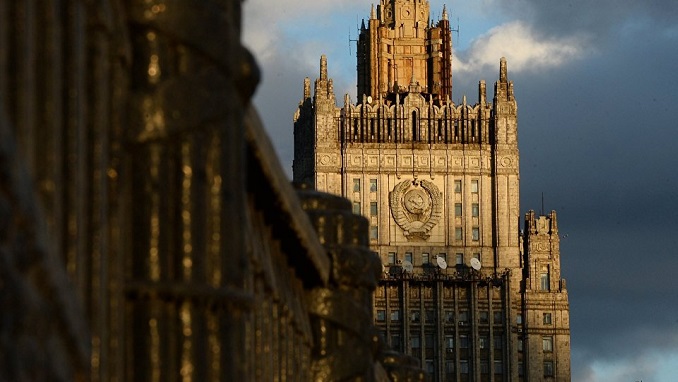 The new set of anti-Russia sanctions by the United States is irrational and "senseless," and Moscow has the right to respond, the Russian Foreign Ministry said on Saturday.
"Continuing efforts to exert pressure on our country, the U.S. imposed additional sanctions against a number of Russian citizens and companies under the far-fetched pretext of Russia's involvement in the Ukrainian crisis," the ministry said in a statement, News Nation reported.
A notice posted by the Office of Foreign Asset Control (OFAC) of the U.S. Department of Treasury said the U.S. administration has added a total of 21 individuals and 21 entities to its anti-Russia sanction list.
"If the U.S. authorities prefer to break economic and other ties with Russia, it is their right, as we reserve the right to respond," the Russian Foreign Ministry said.
The fresh sanctions, which were announced by the U.S. Treasury on Friday, target Russian officials who supplied turbines to a power plant in annexed Crimea, as well as several "ministers" from the breakaway region in eastern Ukraine.
A total of 21 people and nine companies were hit with the sanctions, some of them over the turbines, which were built by German engineering giant Siemens for delivery to Russia but were later sent on to Crimea – which Russia seized from Ukraine and annexed in 2014.
Moscow said the new sanctions were imposed "under the pretext of inventing Russia's involvement in the Ukrainian crisis", adding that the U.S. is merely "showing the whole world its own powerlessness."
"Washington cannot shed the illusion that it is possible to scare us by refusing U.S. visas or by trade bans," the statement said.