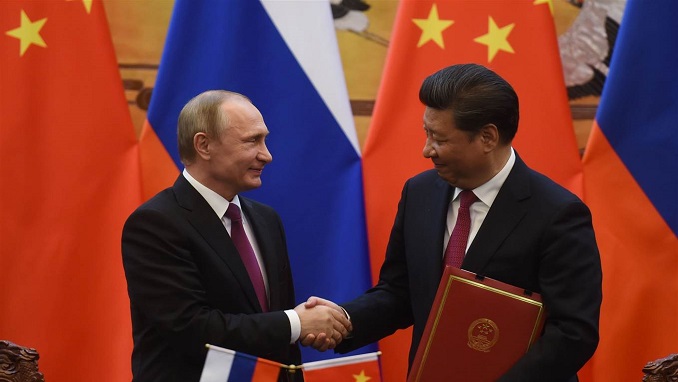 China and Russia are gearing up for broader economic and trade ties that will benefit both countries, and the recently held Russia-China Expo in Yekaterinburg became an important platform for boosting these ties, says Gao Feng, spokesman for the Chinese Ministry of Commerce.
"A forum that took place during the fair thoroughly discussed ways to intensify trade, economic, investment, scientific, cultural and infrastructure cooperation between the regions of China and Russia," he said.
"This event proved to be an important platform for enhancing dialogue between Chinese and Russian companies, as well as between the two countries' regional authorities," Gao said at a briefing on Thursday, according to Xinhua.
Delegations from 23 federal subjects of Russia participated in the event.
Andrei Pereskokov, minister of industry of Russia's Kirov Region, said government officials of his region have visited various exhibitions in China to seek business opportunities. He added that Kirov is ready to offer tax breaks to attract investors in deep processing of timber and manufacturing of high-tech civilian products.
"We will be very glad to have joint projects with Chinese partners. We are discussing various projects. I think at least some of them will turn into concrete working projects that will benefit both Chinese partners and Kirov," Pereskokov said.
China's leading home appliance maker Haier began building an industrial park in Russia's Republic of Tatarstan in May. It plans to invest a billion dollars and set up production lines for washing machines, refrigerators, water heaters and TV sets.
"We very much hope that other Chinese investors will come after Haier. We are waiting for them. Their potential is well known," said Igor Sapunov, deputy head of Tatarstan's Investment Development Agency.