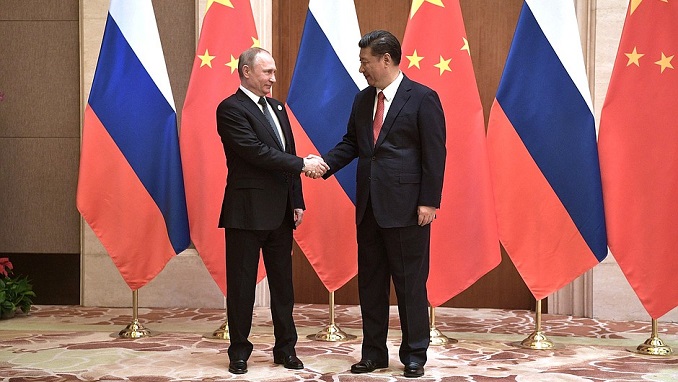 The governments of Russia and China are aiming to double their bilateral trade turnover to $200 billion by 2024, using projects in energy, industry, high technology, and agriculture, the South China Morning Post writes.
The current trade turnover, worth $108 billion, was reached by the two countries in 2018 thanks to the implementation of a number of projects, primarily in the energy domain that dominates Russian-Chinese economic relations, according to the Russian Federal Customs Service.
Relations between China and Russia have been steadily warming as each has had its individual troubles with the United States, and the latest pledges appear to be a way to take advantage of that shared friction, analysts say.
Chinese Premier Li Keqiang and Russian Prime Minister Dmitry Medvedev were set to sign a joint statement on Wednesday at the end of Li's three-day trip to Russia.
After the pair met on Tuesday, Medvedev said they had agreed to boost two-way trade to $200 billion by 2024, from $107 billion last year.
"The plan is to achieve that mainly through joint projects in the fields of energy, industry, hi-tech and agriculture," the Russian PM said.
The two countries also planned to remove barriers to the supply of agricultural products, including soybeans, he said.
Around 74 percent of Russian exports to China are related to mineral fuels — oil, gas, coal and petroleum products. Russia is China's biggest supplier of crude oil. The two countries are connected with two pipelines — Eastern Siberia-Pacific Ocean oil pipeline and Power of Siberia gas pipeline — and an oil refinery in Tianjin city.
In atomic energy, Moscow and Beijing cooperate in the construction of nuclear power plants. Russia also provides the necessary equipment and atomic fuel to China. From 1998 to 2018, Rosatom subsidiary Atomstroyexport built four units at China's Tianwan Nuclear Power Station. Another subsidiary, TVEL, supplies the units with fuel.
Two investment funds were established to push the implementation of projects aiming to boost economic cooperation between the two countries: the Russian-Chinese Investment Fund worth 68 billion yuan (about $10 billion) in 2017, and the Chinese-Russian Fund worth 5 billion yuan (about $750 million) in 2019.