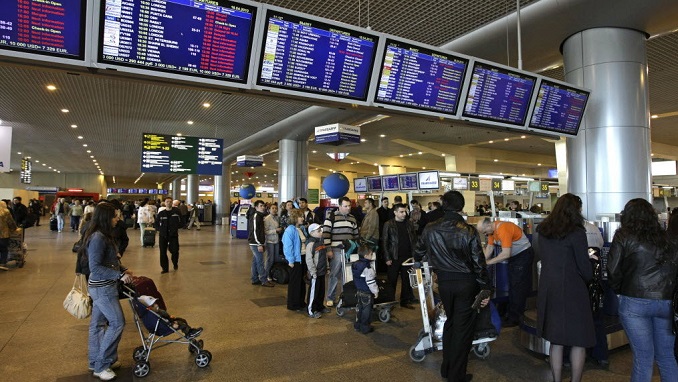 The regional subsidiary of Russian flag carrier Aeroflot in the country's Far East, Aurora Airlines, has revealed for the first time a five-year development plan which calls for doubling the airline's fleet and number of passengers by 2025, Rusaviainsider.com reported.
Among other improvements, the airline, which is co-owned by the administration of Russia's Sakhalin region, is aiming to double its traffic with up to 50 new routes and, to support this ambitious plan, is a rigorous renewal and expansion of its existing fleet, which may include the Airbus A321XLR, as well as establishing its own full-scale in-house maintenance capabilities.
The far-reaching plans were revealed at a presentation made last month to the Sakhalin Region government investment council by Konstantin Sukhorebrik, the airline's general director.
A year ago, Aurora's Aeroflot Group parent announced plans to double the group's combined traffic ahead of the title airline's 2023 centennial anniversary. Dubbed '100 by 100' – in reference to the holding's targeted handling of 100 million passengers by its 100th anniversary – the progressive strategy was approved by Aeroflot's board of directors last November, after first being presented to Russian president Vladimir Putin.
As part of the Group's development, Aurora is challenged with the target of boosting its annual traffic to three million passengers by 2025, whilst increasing its seat load factor from the current 75.2 to 79 per cent and the daily average flight time from 5.2 to 7.3 hours per aircraft.
The airline's financial performance is expected to match the growth, with an income target set at 24 billion rubles ($375 million), up from 19.4 billion last year. The regional airline's general director Konstantin Sukhorebrik points out that, to reach that target, Aurora would have to substantially grow its fleet, its staff and its network. By 2025 it is aiming to launch up to 50 new routes by expanding its geography beyond Russia's far eastern region. The plan is to increase the fleet by at least eight new aircraft in the period.
In 2018, Aurora carried 1.6 million passengers, the majority of them (1.2 million) on local and regional routes. To capture more traffic, including new international business, the airline would have to revise its fleet. As a first step, in 2020, Aurora plans to replace its 10 Airbus A319s with the more spacious and longer-range A320s. The medium-haul fleet is scheduled to grow to reach 17 aircraft in 2025.