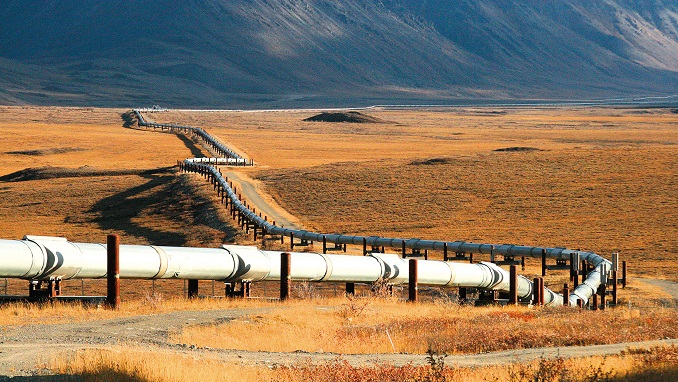 The first of three ambitious pipeline projects intended to firm Moscow's role as top gas exporter, the Power of Siberia, will be launched by Russian President Vladimir Putin and his Chinese counterpart Xi Jinping on Monday, AFP reports.
Two more gas pipelines that will ramp up supplies to Europe while bypassing Ukraine should also launch soon: TurkStream, which Putin and Turkish leader Recep Tayyip Erdogan hope to launch in January, will transport Russian gas to Turkey. Nord Stream 2, which would double Russian gas volumes to Germany, is expected to go online in mid-2020.
On Monday, Putin and Xi will inaugurate by video link the Power of Siberia, a landmark project by Russia's state-run gas giant Gazprom. According to analysts, the move will strengthen ties between Russia and China at a time when sanctions and trade wars have soured Moscow's and Beijing's relations to the West.
The pipeline, which Putin has called "the world's biggest construction project," was built after years of work in difficult conditions. Following a decade of negotiations, a 30-year, $400 billion deal was signed in 2014. It was Gazprom's biggest contract.
The Russian gas firm is to supply China with 38 billion cubic meters (1.3 trillion cubic feet) of gas annually when the pipeline is fully operational in 2025. That amounts to about 13.6% of China's gas consumption in 2018, or 280.3 billion cubic meters, according to data from the National Development and Reform Commission.
"Russia is not only creating new income streams, but hedging its bets and bolstering its position strategically," said energy analyst Andrew Hill.
"The ability to play one off against the other will not have been lost on either Gazprom or the Kremlin," Hill, who leads the S&P Global Platts EMEA gas and power analytics team, wrote in a blog post.
He said the three projects were a sign that the Russian gas industry – "this kingpin of the global gas sector" – was becoming more mature.
Putin's spokesman Dmitry Peskov said the significance of the 3,000-kilometre (1,850-mile) Power of Siberia pipeline running from remote regions of East Siberia to Blagoveshchensk on the Chinese border was hard to overestimate.
China still has massive room for consumption to grow, as natural gas makes up about 8% of the country's primary energy consumption, while in many developed countries the figure is above 20%, according to Lin Boqiang, head of the China Institute for Studies in Energy Policy at Xiamen University.