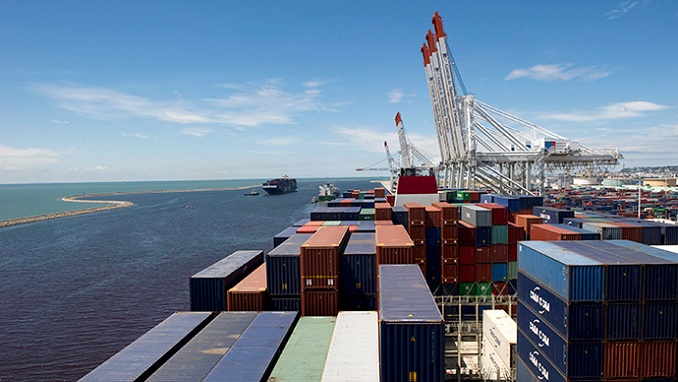 Russia's foreign trade turnover with all members of the Commonwealth of Independent State (CIS) increased in 2017, according to data from the Russian Federal Customs Service.
According to AzerNews, the increase was highest in the trade with Azerbaijan (34.5 percent), Uzbekistan (33.9 percent), and Kyrgyzstan (31.6 percent).
Belarus remains Russia's main trading partner among the CIS countries. By the end of the year, trade with it increased by 26 percent to $30.2 billion. Export volumes grew by 29.2 percent to $18.4 billion, while imports – by 21.2 percent to $11.8 billion, the Customs Service said.
The Commonwealth of Independent States also called the Russian Commonwealth is a loose confederation of 9 member states and 2 associate members that are located in Eurasia (primarily in Central to North Asia), formed during the dissolution of the Soviet Union, and which were all former Soviet Republics.
Russia's second largest trading partner in the CIS is Kazakhstan, with foreign trade turnover between the two states increasing by 30 percent up to $17.2 billion. Kazakhstan purchases metals, oil, machinery and equipment from Russia, and, in exchange, transports oil products, rolled metal, copper, and inorganic chemicals.
Meanwhile, trade with Ukraine also showed impressive growth, despite the two countries being de facto at war and a multitude of existing mutual prohibitions and withdrawal from the free trade zone within the CIS. Trade turnover between Russia and Ukraine increased by a quarter compared to 2016, up to $12.9 billion.
Overall, foreign trade turnover with the CIS countries amounted to $72.3 billion in 2017, thus having increased by 25.8 percent compared to 2016. Exports volumes went up by 26.3 percent to $72.3 billion, and imports – by 24.9 percent to $24.5 billion.
The growth is associated with a rise in prices for mineral products, which is a key commodity in the trade with Russia's partners. Also, the increase in production, the recovery of the economy and the strengthening of the ruble last year's lows have also contributed to the growth, analysts say.