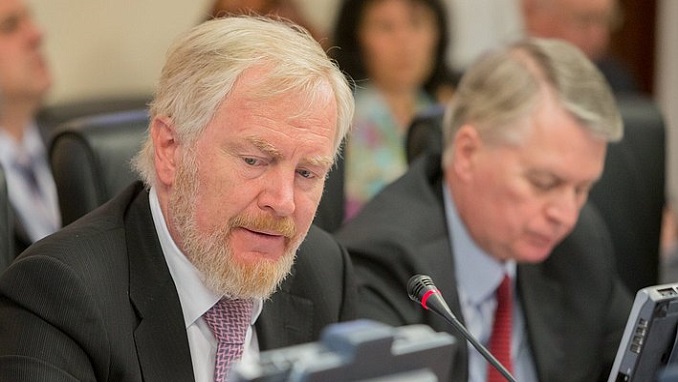 Russia may decide not to issue Eurobonds at all in 2019, deputy finance minister Sergei Storchak has said, according to TASS news agency.
"Yes, this is an option. We have the option of not coming out onto the market," the official said, speaking to reporters on the sidelines of a meeting in Bali hosted by the International Monetary Fund (IMF) and the World Bank over the weekend.
The deputy minister did not specify how likely such a scenario was, saying market conditions would determine its next moves. Storchak stressed, however, that the recently-adopted strategy of making domestic, ruble-denominated borrowing the main source of loans was justified, as evidenced by the recent experiences of other emerging market countries.
"It's no joke, since these countries' expenditures have risen due to the change of interest rates and the appreciation of the dollar," he said.
In April, the finance ministry issued 11-year Eurobonds worth $1.5 billion, while topping up the Russia-2047 emission by $2.5 billion. Most of the proceeds went to the buyout of old Eurobonds, with the equivalent of $800 million credited to the federal budget.
The Finance Ministry has the option of emitting another $3 billion-worth in Eurobonds before the year is out. However, Storchak earlier said that Russia probably won't be doing so.
Russian securities are proving to still be attractive for Western investors, despite sanctions and political tensions between the U.S. and Russia. Last week, it was reported that a major American pension fund has invested heavily into Russian bonds.
The California Public Employees' Retirement System (CalPERS) had about $460 million invested in Russian government bonds as of the end of June, up over 8 percent since last year, according to data provided to Bloomberg. Based on publicly disclosed figures, that makes California Russia's 10th-largest foreign creditor, behind other top U.S. investors including BlackRock Inc. and Stone Harbor Investment Partners.