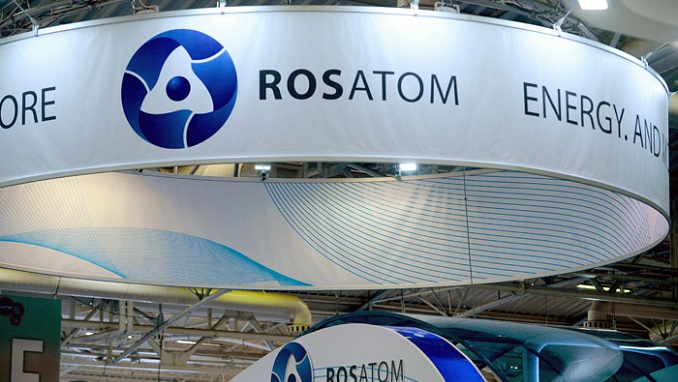 The Russian state company Rosatom has begun industrial manufacturing of the zirconium sponge required for nuclear fuel assemblies.
This is a completely homegrown breakthrough technology that will allow nuclear fuel exports to rise since this material is required for fuel manufacture in foreign-designed reactors, Nezavisimaya Gazeta writes.
So far, only four countries have produced zirconium sponge: France, India, China, and the United States. Rosatom may now react to market demand by manufacturing nuclear fuel that fully meets the criteria of international customers.
The new manufacturing line was inaugurated by Rosatom CEO Alexei Likhachev and Natalya Nikipelova, President of Rosatom subsidiary TVEL Fuel Company. "Mastering the manufacture of zirconium sponge represents a watershed moment in the evolution of zirconium production in Rosatom's fuel business.
The development of Russian technology from the ground up, as well as the building of new manufacturing facilities, is a huge accomplishment by our scientists and manufacturers, a real labor of love that contributes significantly to our country's worldwide competitiveness. The zirconium sponge may be extensively utilized in the manufacture of fuel for all major energy reactors, both Russian and foreign designed ", according to Nikipelova.
The zirconium sponge is a new building material for nuclear fuel generation that is already widely used throughout the globe. Its manufacturing requires fewer technical procedures, less electric power, raw materials, and waste volumes than prior Russian methods, while maintaining high purity of zirconium.
The project makes use of cutting-edge digital technologies. An automated system ensures the safety of the manufacturing line. The high-purity zirconium sponge is anticipated to be in great demand overseas.