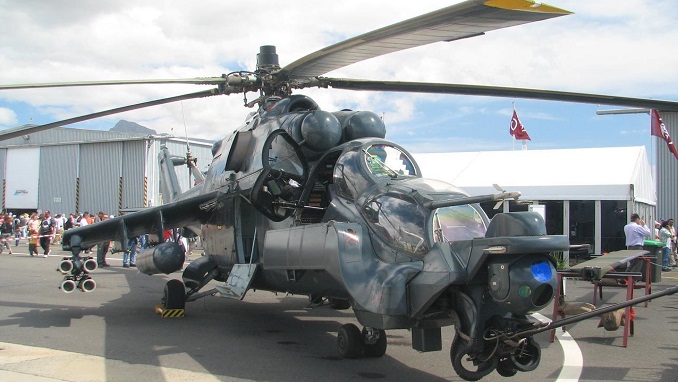 Mexico plans to assemble Russian helicopters, the director general of the Mexican investment and international cooperation agency Promexico, Paulo Carreno, confirmed on Tuesday, according to RIA news agency.
"Soon Mexico can start assembling Russian helicopters here," Carreno said during the visit of a Russian business mission to Mexico organized by the Russian Export Center.
About a year ago, Russian Trade Minister Denis Manturov mentioned such a possibility during his visit to the country.
The head of Promexico told the news agency that for the time being there was no start date set for the move.
"We don't have exact information about the beginning of the assembly, we are waiting for the companies themselves to announce this, and then we will be able to join and assist this process," Carreno said.
In July, Mexico's president-elect Andres Manuel Lopez Obrador canceled a $1.36 billion order for eight helicopters from the United States for the country's Navy, citing the high price as a reason for the move. The U.S. State Department approved the sale of the helicopters, which are built by Lockheed Martin, a Pentagon agency said in April.