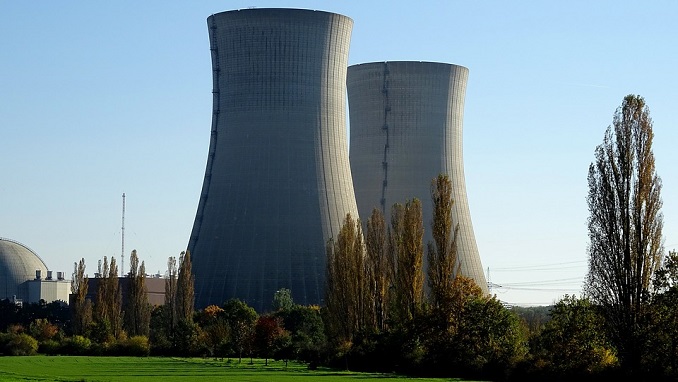 Ukraine imported about $369 million worth of nuclear fuel from Russia in 2017, down 4.6 percent year-on-year, local media reported Wednesday.
Ukraine reduced its nuclear fuel imports by 2.8 percent in total to about 533.4 million U.S. dollars, the Interfax-Ukraine news agency said, citing the data from the State Statistics Service.
Apart from Russia, Ukraine imported nuclear fuel worth $164.4 million from the European branch of U.S.-based nuclear power company Westinghouse Electric Company, according to Xinhua.
With the latest result, Russia accounted for 69.17 percent of Ukraine's total nuclear imports, while Westinghouse accounted for 30.83 percent.
The Ukrainian Energy and Coal Ministry have set a target to reduce the share of imports from Russia to 45 percent this year.
Ukraine, which relied on Russia for more than 90 percent of its nuclear fuel imports in 2013, has gradually reduced the purchase since the political dispute between Kiev and Moscow in 2014.
As nuclear energy accounts for over half of power generation in the country, Ukraine heavily depends on nuclear fuel for its four nuclear power plants.
The war waged by Russia against Ukraine since 2014 prompted Kyiv to more rapidly diversify its energy sources, notably natural gas and nuclear fuel, away from Russian suppliers.
Kyiv has stopped buying gas from Russia in 2015, and it expects that the share of nuclear fuel supplied by Westinghouse will grow further this year.