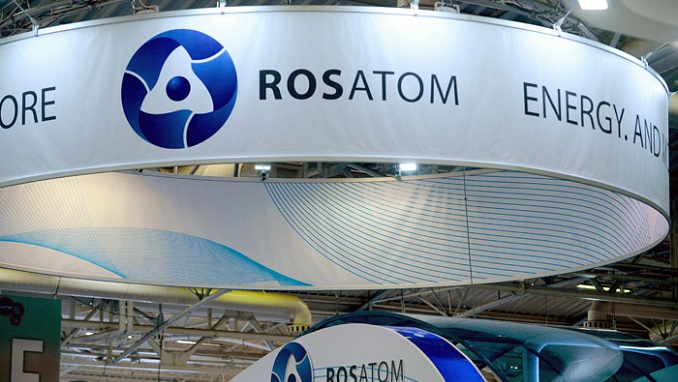 Russia plans to hand control of shipping through the Arctic Northern Sea Route to the country's state nuclear corporation Rosatom as the company seeks to become the sole operator of one of the world's emerging trade arteries, The Financial Times reports.
On Tuesday, Russia's State Duma (lower house of Parliament) passed a draft law on Arctic administration in the third reading, according to Russian media.
The draft law, titled "On the introduction of amendments into certain legislative acts of the Russian Federation (on the participation of Rosatom Corporation in the functioning of the Northern Sea Route"), was previously approved in the second reading on December 4.
The Northern Sea Route (NSR) is a previously permanently frozen passage in the Arctic Circle which became navigable in recent years due to global warming. Voyages from Asia to Europe through the passage are several weeks shorter than those on the traditional Suez Canal route.
Last week, Rosatom said that Russia expects year-round cargo navigation to be possible along the newly-opened route in the near future. The company added it expects rapid growth of cargo turnover on the route.
"All the major operators of Arctic projects have definitely made a bet on sea exports of their goods along the Northern Sea Route. As a result, we are expecting an explosive growth in cargo traffic through the NSR which is already about 18 million tons this year. Next year we expect trade turnover of up to 30 million tons," said Maksim Kulinko, deputy head of the Northern Sea Route Administration and the head of Rosatom's Department for Development of NSR and Coastal Territories.
Russia has used nuclear power on its icebreakers since the 1970s. However, the early reactors (at 90-170 MWt) weren't strong enough to permit bigger ships to power through the thickest ice sheets in the NSR. But a fresh generation of icebreakers could break through those limitations. These ships can leverage 175-315 MWt of energy and are almost 50 meters wide, with a displacement of 70,000 tons that could meet up with the needs of the largest tankers.