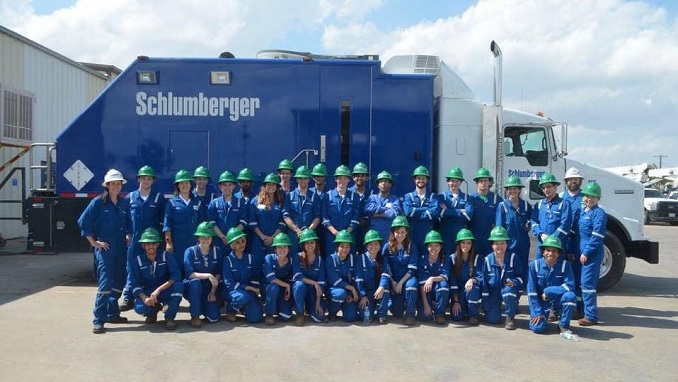 Despite U.S.-Russia relations being at a low, Russia's anti-monopoly watchdog has granted a provisional approval to American oilfield services firm Schlumberger for the purchase of a 49% stake in Russia's Eurasia Drilling Company (EDC), Vedomosti reported.
The government's Commission for Foreign Investments tentatively decided that the world's largest oilfield service group could claim a stake in EDC in the range of 25% + 1 share to 49% of shares, said Igor Artemyev, the head of the Federal Antimonopoly Service (FAS).
"The government commission made a preliminary decision that the government and the commission would not want to give control, that is, 50% + 1 share, but determined the boundaries that it could be a blocking stake, that is, 25% + 1 share, or even 49% of the shares, and instructed the FAS to hold appropriate negotiations with Schlumberger," Artemiev added.
The FAS said later on Saturday that the government investment commission had decided to extend the timeframe for examining the deal, but it was not immediately clear how long that could take.
Schlumberger had initially planned to buy 51 percent in EDC but decided to scale down its bid. The deal has faced difficulties as relations between Russia and the United States have deteriorated.
This is a third attempt by Schlumberger to acquire Russia's leading oilfield services provider. In 2015, Schlumberger agreed to buy 45.65 percent of EDC for $1.7 billion, but the deal fell through after the FAS repeatedly postponed its approval. Later that year, EDC delisted its shares on the London Stock Exchange. In 2017, Schlumberger tried again, only to fail once more after the FAS cited "big problems" in the company's offer.
For Schlumberger, the investment would mean access to the Russian oil market, one of the world's largest, at a time of rising crude prices. The deal would be one of the largest investments by a U.S. company into Russia since sanctions were imposed in 2014.
The move by the giant, based in Houston and Paris, comes at a time when Washington has introduced a number of sanctions, including restrictions on financing for Russian companies over Moscow's role in Ukraine's crisis and alleged meddling in the U.S. 2016 presidential election.