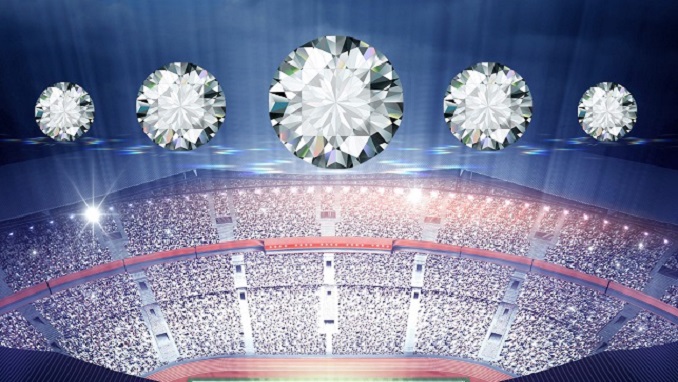 Russia-based diamond producer Alrosa has sold its most expensive stone to date, the 51-carat Dynasty diamond, The exquisite gem was part of a larger collection that brought in approximately $10 million for the mining giant, according to Mining.com.
The Dynasty diamond was the centerpiece and focal point of the Dynasty collection, which consisted of five individual diamonds manufactured from a 179-carat rough diamond.
According to the company, it took 18 months to create the collection. Each stone was cut and polished at the manufacturing division of the Russian miner, Diamonds Alrosa.
While all the diamonds were cut from the larger rough stone, the Dynasty diamond was by far the largest and most lucrative. Weighing in at 51.38 carats, the traditional round, D color, VVS1, brilliant-cut diamond is the purest of all large diamonds manufactured in Alrosa's history and is also a first for Russia.
Four of the stones in the Dynasty collection were sold at auction in November 2017, while the larger Dynasty diamond was sold on Alrosa's electronic trading platform on August 2, 2018.
"We are happy to announce the successful sale of the whole Dynasty collection," said Sergey Ivanov, Alrosa's CEO. "For Alrosa it was the first experience of creating our own collection of diamonds, of a road show in different countries worldwide, and of the sale at an electronic platform."
Aside from being the company's first curated collection, the diamonds also held special significance culturally for the jeweler. The 179-carat rough stone used to create the five gems was dubbed the Romanovs after the Russian royal family that ruled between 1613 and 1917.