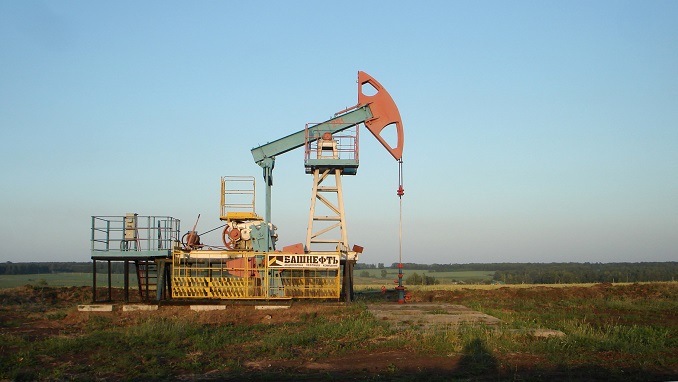 Russian oil companies reported lower refinery throughput in Q2 due to reduced demand for oil products, S&P Global reported.
Motor fuel demand was severely affected by movement restrictions introduced in April to combat the spread of coronavirus, although demand rebounded in June and by July reached or even exceeded last year's levels.
Lukoil reported lower Q2 and H1 throughput at its refineries in Russia and Europe due to turnarounds as well as optimization against the backdrop of lower demand due to the COVID-19 pandemic.
Lukoil reported lower throughput at its Russian refineries, 6.9% down in H1, at 20.22 million mt. For Q2 it reported 9.283 million mt throughput, 15.1% down.
This was due to works and optimization at its Ukhta and Nizhny Novgorod refineries. Meanwhile its Perm and Volgograd refineries maintained throughput at the same level as in Q1, Lukoil said.
The Nizhny Novgorod (Norsi) refinery carried out works between March and May, whereas Ukhta carried out full works in May and June, said traders.
Rosneft said that its Russian refineries processed 21.5 million mt in Q2, or 17.2% down on the quarter and 6% down on the year. The lower throughput was due to optimization of processing due to low margins as well as reduced demand due to the COVID-19 pandemic. Over H1, throughput was stable on the year at 47.4 million mt.
The company produced 20.9 million mt of oil products in Russia in Q2, 16.5% down on the quarter and 5.3% down on the year. Over the first six months it produced 46 million mt of products, 0.5% down on the year.
Its Q2 gasoline production at 2.66 million mt was 25.7% down on the quarter and 27.3% down on the year. Diesel, including marine gasoil, was 7.19 million mt in Q2, down 15.4% on the quarter and 3.6% on the year. Naphtha output was 1.44 million mt in Q2, 10.6% down on the quarter but 22% up on the year.
Fuel oil amounted to 5 million mt in Q2, 21.4% down on the quarter and 6.9% down on the year.
Meanwhile, nationwide protests in Belarus against results of the presidential vote have not affected facilities of state-owned Belneftekhim, which continued to work as normal, the company said.
Belneftekhim spokesman Alexander Tishchenko told S&P Global Platts Aug.14 that the refinery continues operating normally with no impact from the protests.
Tishchenko also told Interfax news agency that Naftan workers were holding peaceful protests but operations were not disrupted. "These enterprises are with a high level of danger and the workers are well aware of this, therefore technological process is not disrupted," Tishchenko said.
Clashes engulfed Minsk and several other cities on August 9 after long-standing leader Alexander Lukashenko won a presidential election for the sixth time.
Ukraine's diesel fuel prices are not likely to be affected by political turmoil in Belarus, one of its main suppliers, due to abundant stocks, Serhiy Kuyun, the head of the A-95 energy analysis firm, said Aug. 17.
Ukraine diversified suppliers of diesel fuel and gasoline earlier this year to avoid heavy reliance on any particular source, and the strategy has worked, Kuyun said.
However, supplies of bitumen in Ukraine may be at risk as Belarus delivers 50% of the commodity, while supplies from Russia are closed, he said.
Separately, a second U.S. crude cargo started arriving at Belarus Naftan, Belta news agency reported Aug. 14. The 76,000 mt White Eagle Blend cargo arrived at the Baltic Sea port of Klaipeda Aug. 9. The cargo will be delivered to Naftan fully over the course of August. Naftan received one cargo of US crude — 77,000 mt of Bakken — mid-May after an agreement between the two governments in February to increase trade of US goods to the landlocked country.
Earlier this month, an oil tanker unloaded crude at Ukraine's Pivdenniy oil terminal near Odessa to be sent to Belarus via the Odessa-Brody oil pipeline. The tanker carried 85,000 mt of Azeri Light crude oil, Ukrtatnafta said.
Belta cited plant owner Belneftekhim as saying the oil was for the Mozyr refinery.
Most of Belarus's crude processing in August will take place at Mozyr as the Naftan refinery is starting planned work, Belta also said. Overall, the two refineries will process at least 16 million-16.5 million mt this year, Belta said.
Deliveries of Russian crude to Belarus have been disrupted since the start of 2020 due to a dispute over crude supply terms. However, shipments of Russian crude have increased in July.