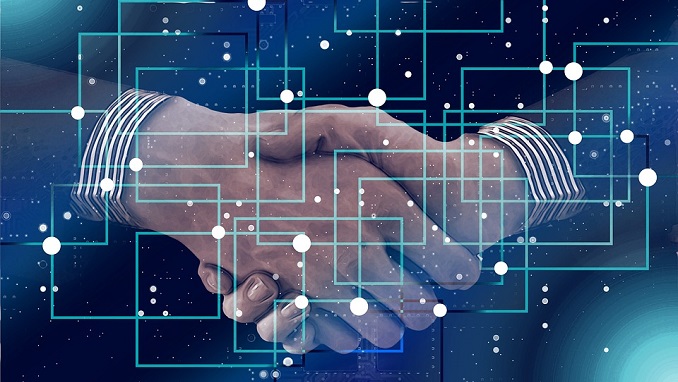 The Russian central bank is in search of alternative solutions to the SWIFT transactions system, London's decision on carrying out its threat of removing Russia from the international banking standard remain in the balance.
The Bank of Russia plans to create a blockchain-based single payment area within the Eurasian Economic Union (EEU), Bank of Russia deputy head Olga Skorobogatova said at the Congress of the Association of Russian Banks, according to Bitnovosti.
"We are now discussing the possibility of creating new technologies for transmitting messages processing payments within the EEU area as a supranational infrastructure. This would give us the opportunity to use the distributed ledger technology at the level of the EEU area, to make settlements and transfer financial information without disrupting existing payment systems," Skorobogatova said.
The system for transmitting messages with financial information based on distributed ledger technology will be compatible with the SWIFT format. At the initial stage, the project will operate on the territory of the Russian Federation, but in the future, the Russian central bank plans to interact with EU banks through the platform.
Blockchain is not Russia's only option for escaping financial isolation. The Bank of Russia has already taken some preventive measures by creating a national payment system (SPFS). It has been live for more than two years, with 402 participants registered as of March 1, 2018.
While SPFS will support the internal banking system in case of emergency, it is still very limited in terms of functionality. It does not allow making international payment transfers. What's more, it is closed to financial companies from CIS countries. The new blockchain-based payment area will serve as a link between Russia and the outside world.