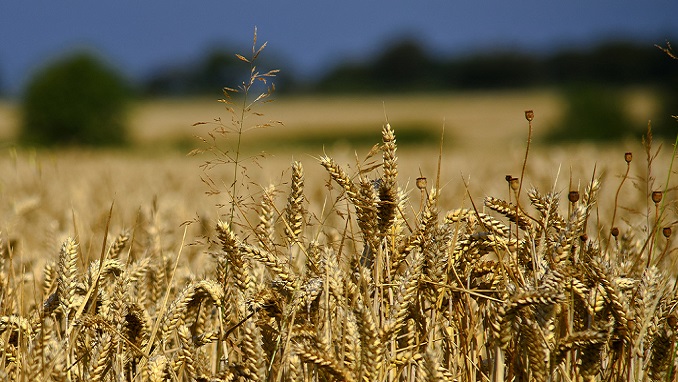 Rising prices in Russia drove the commodity to an eight-week high on Wednesday at pan-European exchange Euronext, and fuelled hopes that west European wheat will pick up more export sales in the second half of the season, Reuters reported.
Another factor in support of wheat markets were firm soybean futures in Chicago as traders reported that Chinese importers had resumed major purchases of U.S. soybeans following a recent trade truce between Washington and Beijing.
Benchmark March milling wheat on the Paris-based Euronext exchange settled up 1.75 euros, or 0.9 percent, at 206.25 euros ($234.36) a ton. It earlier reached 206.75 euros, its highest since October 17, after breaching chart resistance around 205 euros.
Although Russian wheat again dominated the latest tender by Egypt, the world's largest wheat importer, higher prices encouraged the view that Russia is facing tightening supply and will be less competitive on export markets in the second part of the July-June marketing season.
"You have to say that western European wheat is no longer so far behind Black Sea origins," one trader said.
Signs of increasing prices and a slower pace of export loading in Russia also led European traders to shrug off Tuesday's U.S. Department of Agriculture crop report that raised projected Russian wheat exports and cut shipments from the European Union, traders said.
"Russia and other Black Sea suppliers continue to displace EU and U.S. exports in several markets in the first half of 2018/19 but are expected to be less competitive in the second half based on reduced exportable supplies," the USDA report says.