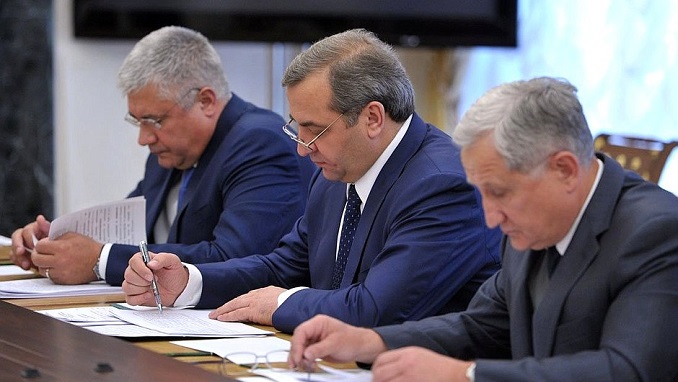 Russian businessmen are ready for wide-scale cooperation with U.S. colleagues, including the high technology sector, Russian Deputy Foreign Minister Sergey Ryabkov said in a late-night political show on Channel One TV on Wednesday.
"I want to confirm the interest of business circles of the two countries toward expanding cooperation and, at the very least, toward continuing the wide cooperation not only in trade, let's say in metals and soybeans, but also in the high technology sector, including start-ups and pharmaceuticals, aviation, titanium production, and so on," Ryabkov said, according to TASS news agency.
"Sanctions are an obstacle, but interests prevail. The U.S. delegation has been the biggest at the St. Petersburg International Economic Forum (SPIEF) for two consecutive years. Unfortunately, we see political leverage in the U.S., when economic and business interests are in fact sacrificed to geopolitics," the diplomat noted.
According to Ryabkov, five or ten years ago it was impossible to imagine that "the U.S. would risk their own fundamental principles of freedom of entrepreneurship, inviolability of U.S. dollar as a world reserve currency," he added. "However, I think that from the economic point of view, the prospects for our relations are better than they seem," Ryabkov concluded.