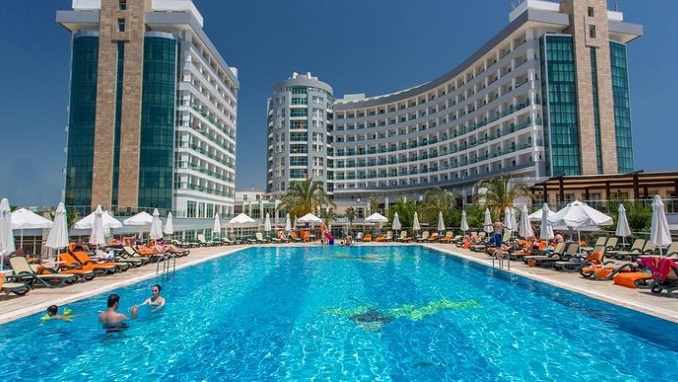 The Turkish Mediterranean resort city of Antalya has become the most popular foreign destination among Russian airline passengers in January-August 2018, according to data revealed at the Online Travel 3.0 conference, the Association of Tour Operators of Russia (ATOR) has said.
In the reporting period, passenger traffic from Moscow to Antalya grew by 50%, from St. Petersburg to Antalya by 34%.
Earlier, ATOR forecast that about 5.5 million Russians will go on vacation to Turkey in 2018, which is 17% more than in 2017. Visitors from Russia are the number one group of tourists in Turkey, an official said last week, according to Prime news agency.
According to the data, Yerevan, the capital of Armenia, was the second most popular destination after Antalya (+ 6% compared to the same period in 2017). It is followed by the Cyprus city of Larnaca (+ 6%).
Other destinations which are popular with Russian air travelers are Barcelona (+6%), Tel Aviv (-5%), Munich (- 4%), Phuket (+3%), New York (+13%) and Milan (+22%). The most popular flights from the airports of the Moscow Aviation Hub to other cities of Russia are flights to St. Petersburg (+3%), Sochi (+13%) and Simferopol (-1%).
The ATOR attributes the decline in passenger traffic to Simferopol to the opening of the Crimean Bridge.
Also in 2018, Russians often flew Krasnodar (+18%), Yekaterinburg (+9%), Rostov-on-Don (+12%), Kazan (+19%), Mineralnye Vody (+5%), Samara (+29%) and Kaliningrad (+12%).