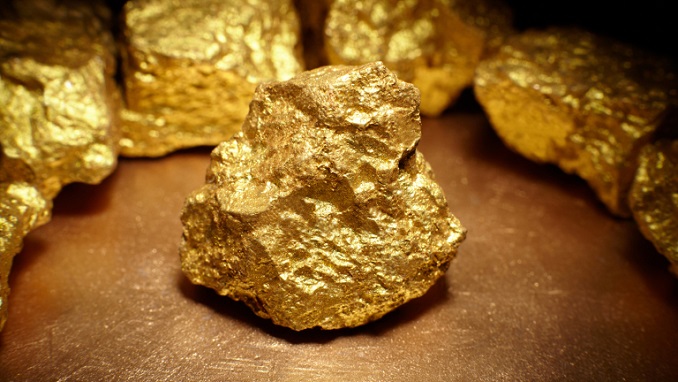 Russia could be looking to invest up to $1 billion in Venezuela's mining projects with a focus on gold and diamonds, RT reported citing state-run agency TASS. 
Russian President Vladimir Putin and his Venezuelan counterpart Nicolas Maduro met in Moscow on Wednesday in what was Maduro's fourth visit in the last two years.
TASS reported the $1 billion sum citing documents circulated prior to the Putin and Maduro's meeting. "There is a high interest in gold and diamond explorations. According to Venezuela's estimates, Russian investments may reach around $1 billion," the cited documents said.
Wednesday's meeting follows last year's signed memorandum between both countries that promised cooperation in the field of geology and mineral resources. The memorandum opened the door to Russian companies to mine in Venezuela.
In the meantime, the U.S. stepped up sanctions against Maduro in August with the goal of cutting his regime off from the global financial system.
"President Trump is directly targeting those who enable the illegitimate Maduro regime and undermine the National Assembly of Venezuela and Interim President Juan Guaido," the White House said back in August.
Sanctions have not stopped Russia from doing business with Venezuela as both cooperate on various projects, including oil and grain. Russia's largest oil company Rosneft is currently involved with developing five energy projects with Venezuela. Also, in 2018 Russia exported more than 254,000 tons of grain to the South American nation.
After the meeting on Wednesday, Putin told Maduro that he supports a dialogue between Venezuela's government and opposition groups. "Of course we support the dialogue that you, Mr. President, and your government are conducting with opposition forces," Putin said in Moscow.