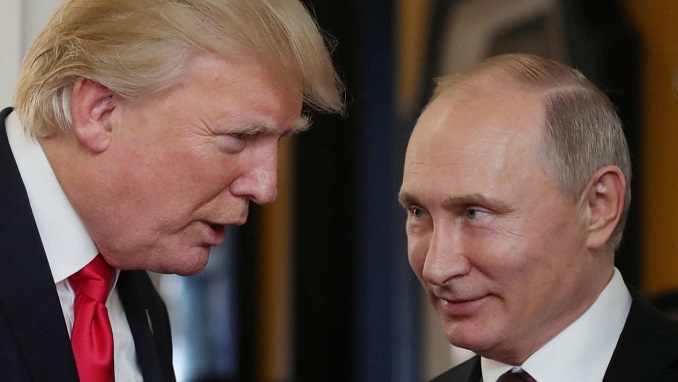 U.S. President Donald Trump faces a major deadline to use the Russia sanctions power that Congress overwhelmingly voted to give him — and lawmakers aren't sure whether he'll comply on time after missing the last deadline, Politico reports.
As lawmakers on both sides of the aisle remain keen to get tough on Vladimir Putin's government, there is lingering suspicion of Trump's eagerness to mend fences with Russia and with special counsel Robert Mueller's investigation still digging into election meddling by Moscow.
The Treasury Department is required to begin imposing sanctions against entities doing business with Russia's defense and intelligence sectors as well as to produce a hotly anticipated list of oligarchs maintaining close ties to Putin. Implementing the law robustly would risk harming the relationship Trump has tried to cultivate with Putin — and any delay would mean snubbing Congress' authority.
The last time Trump's administration confronted a deadline to set in motion penalties against Putin's government, it took more than three weeks — and a nudge from Senate Foreign Relations Committee Chairman Bob Corker — for Trump's team to comply.
While Trump has resisted the conclusion reached by multiple U.S. intelligence agencies that Russia interfered in the 2016 election to assist his campaign, some in his administration acknowledge that the Kremlin is preparing to attempt to replicate its success.
White House national security adviser H.R. McMaster publicly acknowledged last month that Russia is showing signs of trying to upend this May's Mexican election, and Attorney General Jeff Sessions testified in November that preventing Russian disruption of the 2018 midterm elections is an "important" goal.
The sanctions due Monday under the bill that Trump signed in August can be delayed or waived, but any waiver would have to come with a certification to lawmakers that Russia has made major progress in cutting back on cyber-meddling.