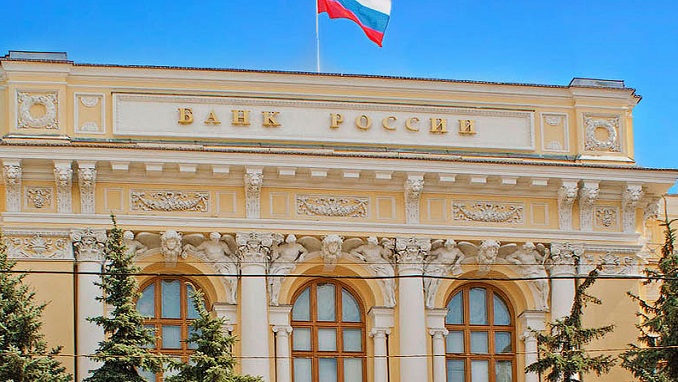 Russia's Central Bank has announced its highest interest rate rise in seven years, as the regulator struggles to keep inflation under control.
The Central Bank agreed to boost its benchmark interest rate by a full percentage point during a rate-setting meeting in Moscow on Friday, bringing it back above pre-coronavirus levels to 6.5 percent.
The 100 basis point hike was the single largest since the 2014 economic crisis, when the Central Bank was dealing with falling oil prices, foreign sanctions, and a fast depreciating ruble.
The Russian ruble rose marginally in response to the news, which was widely anticipated by markets following remarks earlier in July by top bank officials about the prospect of a hefty rise to combat rising inflation.
Russia's inflation rate is presently at a five-year high of 6.5 percent, considerably over the Central Bank's 4 percent objective, and has threatened to damage electoral support for the Kremlin ahead of crucial parliamentary elections in September. The bank stated in a statement that prices for steady products are growing "substantially" faster than 4 percent per year.
Due to pandemic-related global supply chain disruption, consumer demand is growing substantially faster than manufacturers' production capacity, according to the Central Bank. It also stated that the flight of labor migrants from Russia since the epidemic was causing employment shortages, which pushed up pay demands, resulting in an inflationary loop of greater consumer spending and higher corporate expenditures.
Governor Elvira Nabiullina stated at a news conference following the announcement that Russian society's "unanchored inflation expectations" pose a persistent challenge and may undermine her efforts to curb price hikes.
Russians frequently claim that inflation is far greater than the official rate, and the difference between reported inflation and consumer expectations has reached historic highs this year.
Economists said Friday's action was "aggressive," but it might herald the end of the Central Bank's strategy of increasing interest rates from their current historic lows.