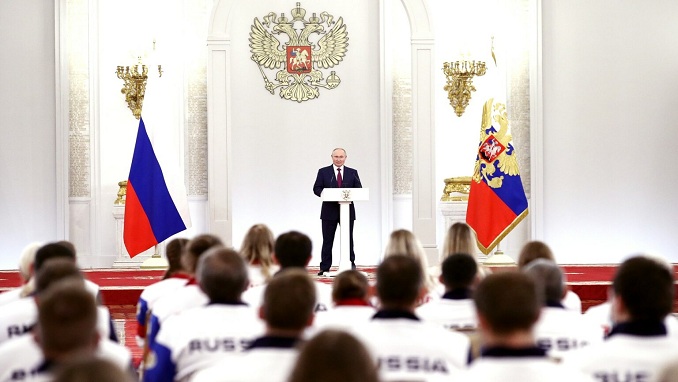 The Russian Olympic Committee (ROC) delegation marched in the Parade of Nations at the Tokyo Summer Olympics opening ceremony.
There will be 335 Russian competitors competing at the Games. Olympic winners Sofya Velikaya (fencing) and Maxim Mikhaylov (volleyball) carried the banner for the squad. The procession was also attended by ROC President Stanislav Pozdnyankov and team leader Andrei Konokotin.
The opening ceremony is taking place without any spectators at Tokyo's National Stadium. The event was restricted to 950 officials.
Due to World Anti-Doping Agency (WADA) penalties, Russian athletes are not permitted to display Russia's governmental insignia at the Tokyo Olympics and will participate as part of the Russian Olympic Committee's squad.
The Tokyo Games were set to take place from July 24 to August 9, 2020. However, owing to the coronavirus epidemic, the event was postponed until this year.
The Games will take place from August 8 to August 8, 2021. The organizers determined that the Olympics would take place without foreign spectators, and that domestic spectators would be barred from attending Olympic events in six Japanese prefectures, including Tokyo.