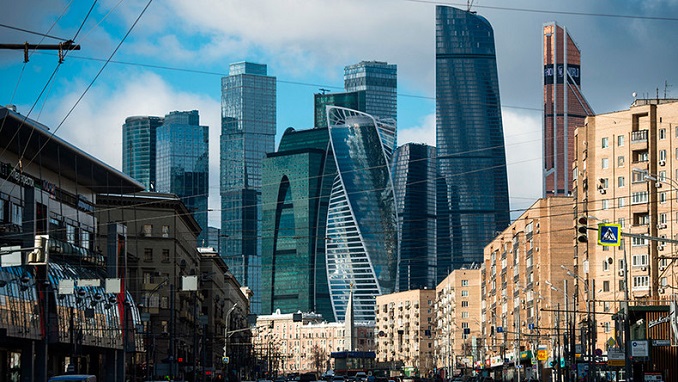 Russia plans to spend 2.16 trillion rubles ($32 billion) on its federal digital economy program from 2019 to 2024, the country's minister of communications Konstantin Noskov has announced, according to Vedomosti.
A total of RUB 1.08 trillion ($16 billion) has been reserved from the federal budget for the development plan. The government aims to increase the investment with contributions from the private sector, the minister said.
According to the draft resolution published on Tuesday, the Ministry of Finance intends to assume all responsibility for the implementation of the national digital economy program. Now the ministry is entrusted with the functions of the federal executive body (FIFA) responsible for the implementation of the three areas of the Digital Economy – "Forming Research Competencies and Technological Sites," "Information Infrastructure" and "Information Security." The remaining two areas – "Regulatory regulation" and "Cadres and education" are assigned to the Ministry of Economic Development, the resolution says.
Russia has been trying to move away from its resource-based economic model and embrace digital economy as a future engine of growth.
This month, China's e-commerce giant Alibaba announced a $2 billion joint venture with Russia's Mail.ru platform and the country's sovereign wealth fund RDIF, seen as a turning point in Russian digital economy. The new company, named AliExpress Russia, aims to build a Chinese-style e-commerce ecosystem in the country of 144 million people.
The JV will give Alibaba access to Mail.ru's 100 million-strong customer base across the former Soviet region and will help the company localize its operations in Russia. AliExpress and Tmall are already popular e-commerce platforms in Russia, but deliveries are shipped internationally from China.
One of Russia's major telecoms providers, Megafon, will also be involved in the new entity in an as-yet-unspecified capacity, as will the Russian Direct Investment Fund, Russia's sovereign wealth fund. Megafon is selling its 10% stake in Mail.ru to Alibaba for $500 million, though the sum of its investment into the venture has not been disclosed.