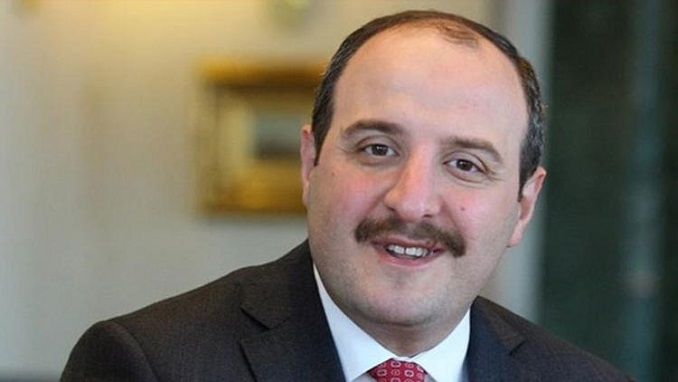 Turkey and Russia seek to enhance cooperation in various technology fields, including space tech and strengthening the ties between the two countries' space agencies, Trend news agency reports.
Turkish Technology and Industry Minister Mustafa Varank met Russian Minister of Digital Development, Communications and Mass Media Konstantin Noskov on Friday, at the sidelines of the G20 ministerial meeting on digital economy held in the northern Argentine province of Salta.
The Turkish space agency has been included in the government's 100-day action plan unveiled after President Recep Tayyip Erdogan's Justice and Development (AK) Party won the elections in June.
The two ministers exchanged views on the establishment of the agency and on the potential for cooperation afterward.
Both ministers addressed increasing foreign direct investments in Turkey as well as boosting investments of Turkish entrepreneurs in Russia.
Varank and Noskov also agreed to set up a working group in the fields of information technologies and telecommunications.
After another high-level meeting between Russian and Turkish officials on Friday, the two sides announced that Moscow and Ankara will soon establish a mechanism for consultations on easing visa restrictions for certain categories of Turkish nationals,
"We have confirmed Russia's readiness for talks on easing visa restrictions for certain categories of Turkish citizens, we will work on it in the near future," Lavrov said. "We have agreed to establish a mechanism for consultations in order to develop agreements on this matter," Russian Foreign Minister Sergey Lavrov said following talks with his Turkish counterpart Mevlut Cavusoglu.