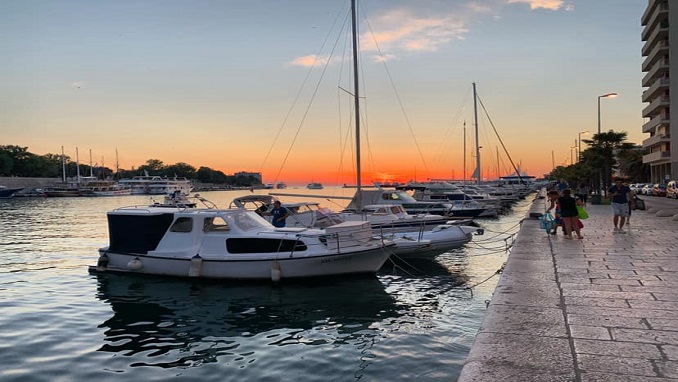 The inner circles of a wealthy Croatian businessman with ties to Russian President Vladimir Putin received millions of dollars from Russia under the guise of fictitious real estate purchases, a new journalist investigation by the OCCRP has revealed.
According to the report, the funds were deposited in the personal bank accounts of family members and close associates of Mihajlo Perencevic in Austria, thereby possibly evading Croatian money-laundering controls, taxes, and questions about their origins.
The exact source of the money is unknown. But the offshore company that made the payments is connected to a network that was used to launder funds stolen from the Russian state budget in the so-called "Magnitsky Case," Slovenian reporters and members of OCCRP say. The transfers to Perencevic's family and associates took place just as that money was being funneled out of Russia.
Reporters found the transactions — and some of the unfulfilled contracts that underpinned them — in a set of leaked records from Ukio Bankas. The now-defunct Lithuanian bank was central to the Troika Laundromat, a vast money movement scheme that was revealed by OCCRP and its media partners last year. The dozens of offshore companies that formed the Laundromat also used fictitious deals to justify large transfers of money out of Russia — and they also used Ukio bank accounts.
Perencevic, who has spent much of his career abroad, cuts a mysterious figure in Croatia. His family avoids the spotlight, and when his business dealings are discussed in the media, he is described as a secretive tycoon about whom few details can be verified. Local outlets have speculated about Perencevic's business outside of Croatia, but not much has been concretely established.
During the last years before Croatia's independence, Perencevic spent five years in Libya working for a factory belonging to Montmontaza, a Yugoslav engineering and construction firm, according to a former company director, Darko Majić.
What is known is that, since at least 2010, he has led Velesstroy, a major Russian construction company that has won lucrative contracts from Transneft, the state-owned oil transport monopoly. Perencevic has received accolades from two Russian presidents for his work — despite an internal report from Transneft accusing another contractor he headed earlier of overcharging the state company and providing fraudulent paperwork.