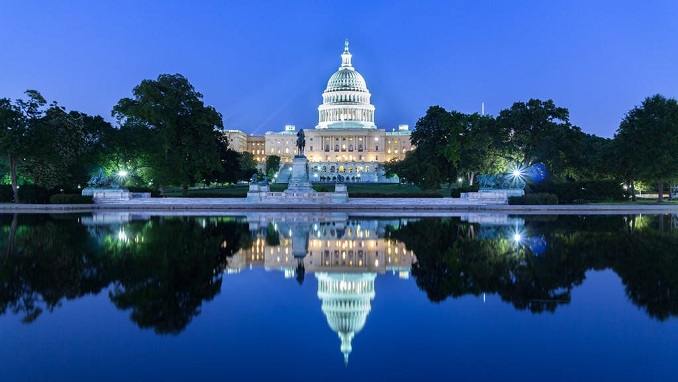 Amid rising political tensions, Moscow and Washington should join efforts in preserving bilateral relations, especially in economy, science and culture, Russia's ambassador to the United States Anatoly Antonov said in New York on Friday at the annual meeting of the Russia-U.S. Business Council.
"In the current complicated situation, we must fully preserve positive aspects of Russia-US relations. A bright example – peaceful space exploration, the area where our cooperation is developing better than on planet Earth," Antonov said, according to RIA news agency.
"Cultural and humanitarian ties play an important role. This area promotes building trust and mutual understanding between the Russians and Americans, and a proof to that are the sold-out concerts of Russian artists in the U.S. Even today the interests of our peoples in each other remains high," he added.
The Russian ambassador pointed out that 46,000 Americans came to Russia for the FIFA World Cup, outnumbered only by Chinese fans. According to the diplomat, this fact "speaks volumes."
"Russia stands for equal, mutually respectful, beneficial and pragmatic relations, where there is no room for the strong and the weak one, the big and the younger brother. We treat U.S. national interests with respect. All we want is reciprocity. On our part, we are open to a constructive cooperation to the extent the American side is ready for," he said.
The U.S.-Russia Business Council (USRBC), based in Washington, D.C. with an office in Moscow, is the premier U.S.-based trade association representing the interests of about 170 American and Russian member companies on commercial matters.