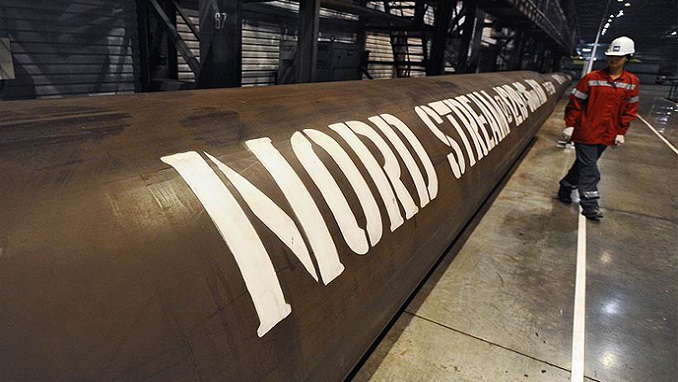 More than two thirds of the cost of The Nord Stream 2 gas pipeline project connecting Russia to Germany will be paid for by next year, according to the CEO of Austrian oil and gas company OMV.
The project partners will likely make another cash transfer by the end of 2018, OMV CEO Rainer Seele told Reuters in an interview on Friday.
"We will move into 2019 with more or less 70 percent of the project financed already," Seele said, adding that OMV has so far invested 531 million euros in the project.
Nord Stream 2, which will double the existing Nord Stream 1 capacity from its current 55 billion cubic metres of gas a year, is owned by Gazprom, which is taking on half of the planned costs of 9.5 billion euros. The rest is divided between five European energy companies – Germany's Uniper and Wintershall, Royal Dutch Shell, France's Engie as well as OMV.
Seele said that more than one fifth of the 1,000 kilometre pipeline which runs under the Baltic Sea to the European Union has been laid.
The United States has threatened to impose new sanctions to try to block construction of the pipeline with President Donald Trump saying it would leave EU countries even more dependent on Moscow for their energy.
Also on Friday, U.S. Secretary of State Mike Pompeo said the United States and Ukraine "will work together to stop the Nord Stream 2 project."
"We've had a chance today to discuss energy security and economic reforms. We'll keep working together to stop the Nord Stream 2 project that undermines Ukraine's economic and strategic security and risks further compromising the sovereignty of European nations that depend on Russian gas," Pompeo said in remarks after a meeting with Ukraine's Foreign Minister PavloKlimkin in Washington, D.C.