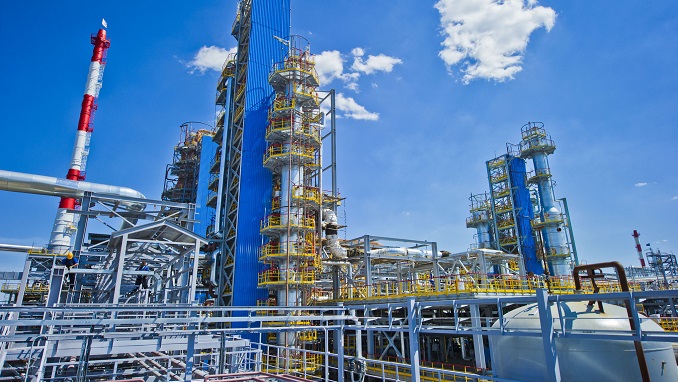 Russian fire crews extinguished a fire that broke out at an oil refinery in Moscow, the Emergency Ministry said on Saturday, according to Vedomosti.
According to the Ministry of Emergency Situations, a furnace of a catalytic cracking unit for oil refining has caught fire at the plant. More than a hundred firefighters were involved in extinguishing the blaze.
The fire had raged for about three and a half hours before the crew managed to put it out around 11 am local time (0800 GMT), it said, adding there were no reports of any casualties or injuries.
The cause of the fire could be the deformation of the furnace, deputy director general of the plant Roman Romanov told reporters. "Previously, there was some kind of deformation inside the furnace," he was quoted by Interfax as saying.
Romanov added that the damaged furnace was "cut off" from the systems. "A pipeline of inert gas — nitrogen — is being pumped to the installation to displace residual oil products," the deputy general director explained.
According to the Emergencies Ministry, the smoke from the fire goes in the opposite direction from residential buildings. A mobile laboratory is working at the site, making sure the maximum permissible concentrations of harmful substances are not exceeded.
The refinery, one of the oldest in the Moscow region, processes 9.4 million tons of oil per year and is owned by crude producer Gazprom Neft, the oil unit of state monopoly Gazprom.
Russian media reported that the fire had broken out in two places, including the cracking unit that produces gasoline.