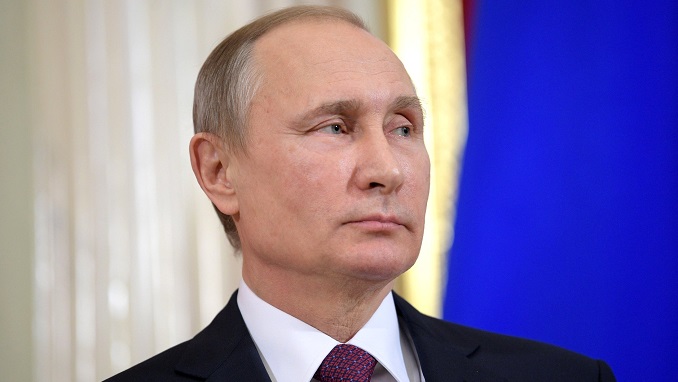 Russian-American billionaire Valentin Gapontsev is suing the U.S. Department of the Treasury for listing him as a Russian oligarch, The Worcester Business Journal reports.
Gapontsev is the founder and chief executive of Massachusetts-based IPG Photonics, a company which manufactures fiber lasers. The Treasury designation could eventually freeze the billionaire's assets or block him from being in the country.
"Dr. Gapontsev's wealth comes from his invention of market-leading industrial laser technologies, not from any corrupt parceling out of public assets to cronies of President Putin," the December court complaint said, according to the news outlet.
The Treasury, at the behest of Congress, compiled a list of Russian oligarchs and political operatives last year to comply with a law that imposed sanctions on Iran, North Korea and Russia. That law, CAATSA (Countering America's Adversaries Through Sanctions Act) required a report on the effects of imposing sanctions on Russian businesses in the U.S. with close ties to Russian President Vladimir Putin and the Kremlin.
According to Gapontsev, the list simply copied the list of Russian billionaires from a March 2017 issue of Forbes magazine.
Forbes has since removed Gapontsev from that list and he is now listed as an American billionaire because his residence, company and wealth are based in the U.S.
According to the complaint, the company's customers and financial institutions have begun questioning whether they should continue to do business with IPG.
"At least one counterparty stated they assumed that IPG Photonics, due to its founder, CEO, and substantial owner's designation as a Russian oligarch by the Secretary, is effectively disqualified from doing business with U.S. persons and corporations," the complaint said.
Most affected is the company's small but growing business with U.S. government contractors. Now, the government and contractors have told the company "they believed they could no longer work with IPG Photonics" due to Gapontsev's inclusion on the list, the lawsuit said.