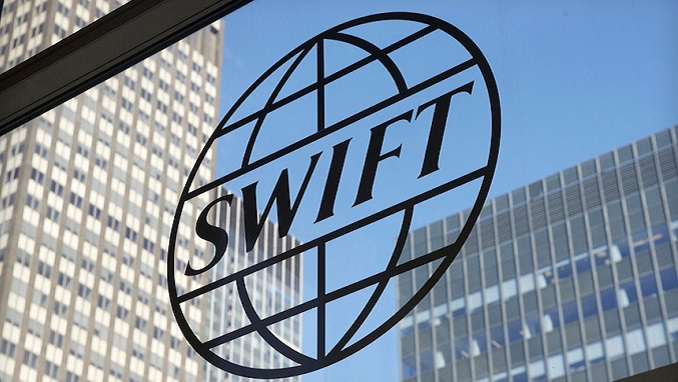 The United States Special Representative for Ukraine Negotiations, Ambassador Kurt Volker says the U.S. and its Western allies are considering a number of options to prevent Russia from asserting any more "unilateral control" in the shared waters of the Azov Sea, VOA News reported.
Volker told the news outlet that one of the possible measures is cutting Russian banks from the international SWIFT banking network, which operates under Belgian law and facilitates international transactions by sending payment orders between institutions in different countries.
"People refer to it as a nuclear option," Volker said. "It would have costs for everybody involved. Big costs for Russia, but big costs for allies as well. Ultimately, we have to keep it on the table as a possibility because we just can't continue to see Russia launch further steps of aggression in its neighborhood like this."
Volker said the United States' European allies could move to bar Russian vessels coming from Crimea or the Azov Sea from European ports. He said the move was suggested recently by Annegret Kramp-Karrenabaue, general secretary of Germany's ruling Christian Democratic Union and an aspiring successor to outgoing German Chancellor Angela Merkel.
"It is a very strong measure and a very creative one," Volker told VOA. "We'll see if they pursue it." He said the United States wants such measures to put pressure on Russia and "get to the point at which Russia is willing to negotiate a solution."
Late last month, the Ukrainian president has proposed imposing martial law after Russian forces shot at and seized three Ukrainian navy vessels in the Black Sea. Russia had already blocked passage through the Kerch Strait, a narrow body of water nestled between Crimea and the Russian mainland after three Ukrainian navy ships made what the Russian coast guard called an unauthorized crossing through Russian territorial waters.