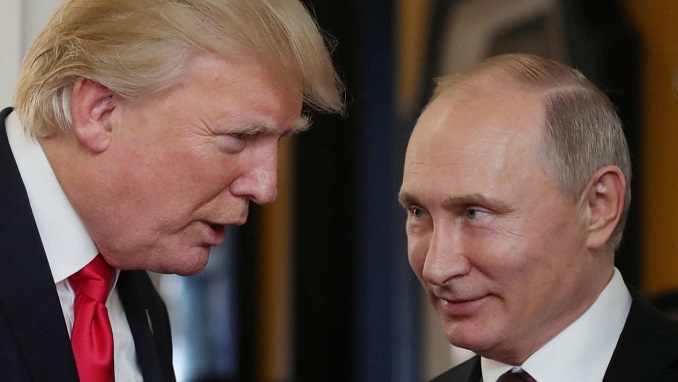 An agreement reached between Russian President Vladimir Putin and his U.S. counterpart Donald Trump on the business front may go forward, the head of the Kremlin-backed Russian Direct Investment Fund has said, according to Bloomberg.
Kirill Dmitriev, a person close to Putin who heads the sovereign wealth fund sanctioned by the U.S., says American businesses are eager to do more in a country whose relationship with Washington has been characterized recently by diplomatic expulsions and ever-toughening sanctions.
"We see interest from American partners," Dmitriev said. His comments followed an announcement by Putin at Monday's news conference in Helsinki that he and Trump agreed to create a "high-level" joint working group with "captains of Russian and American business."
Dmitriev helped set up meetings between U.S. and Russian executives in St. Petersburg in May, in parallel with the country's biggest annual economic forum, according to a person with knowledge of the matter. The forum was attended by French President Emmanuel Macron, Japanese Prime Minister Shinzo Abe, and China's Wang Qishan.
After Dmitriev's call for a stronger role of businesses in overcoming obstacles, a key U.S. business association in Russia signaled it might still be too soon. The head of the American Chamber of Commerce in the country, Alexis Rodzianko, said he's not yet certain the U.S. is ready to support the idea.
"I would certainly welcome it," Rodzianko said in an interview with the Sputnik news service. "But I think it requires both governments to work to create that platform or that format. Then business will be most pleased to participate."
"But I think, using business ties as the leading edge of the relationship where the primary issues are political is maybe putting the cart before the horse," the CEO of AmCham Russia said.
The proposed high-level group may comprise businesses from a broad range of industries — from oil and gas to agriculture, consumer goods, medicine, medical equipment and everything in between, aeronautics, aerospace, he added.