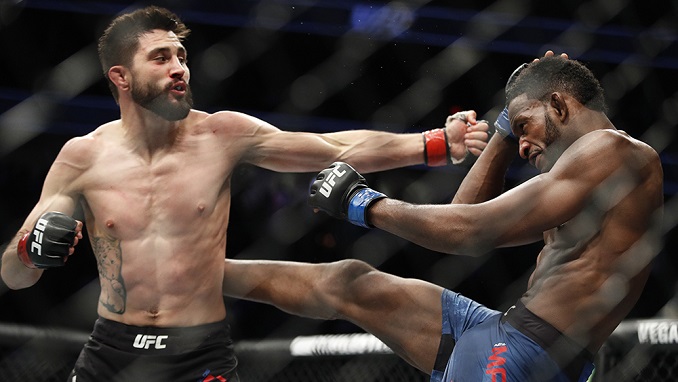 Ultimate Fighting Championship (UFC), a U.S.-based worldwide mixed martial arts organization, has set up a subsidiary in Russia, in partnership with the Russia-China Investment Fund (RCIF, established by the Russian Direct Investment Fund and China Investment Corporation) and UAE's Mubadala, RBC reported on Wednesday.
The newly established company will be involved in preparing and holding sports events under the UFC brand, "as well as other UFC focus areas in the field of mixed martial arts" in Russia and the CIS, including the manufacturing of licensed products, the ownership of rights in released media content, online trade and the execution of sponsorship contracts, a source in RCIF's press service told the newspaper.
The source added that "all sides will be investing funds" in the organization of the UFC-branded tournaments within the joint venture, which has obtained all rights for using the brand on Russian soil.
The launching of the project, including the arrangement of fighting events, leasing space, advertising, and payment of athletes, will require over $7.9 million, Vedomosti wrote citing a source familiar with the matter. For the RCIF, this is a portfolio investment, a source in the Russian Direct Investment Fund told the paper. The Fund plans to withdraw from the venture in around five years as soon as it reaches a stable level of cash flow.
The UFC organizes around 40 events each year, but few of them have a vast reach, Telesport's Pyotr Makarenko told Vedomosti, noting the time difference as a reason since tournaments are mostly broadcasted from North America when it is late night in Russia. The RDIF hopes that now several events per year will be held in Russia, with the first showdown scheduled for September 18, 2018.
That said, the amount of people going in for sports has soared by 20% over the past five years, which influenced the number of total audiences of sports events, a source in the Fund told Vedomosti. He estimates that the UFC brand is recognized by over 20 mln fans, so its entrance to the Russian market will help it capitalize on the popularity of this kind of sport.