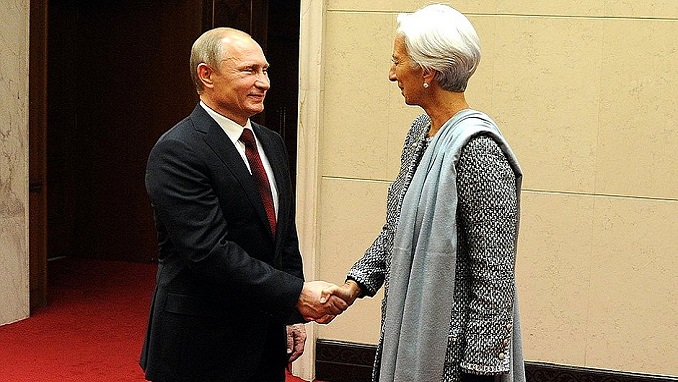 European Union leaders agreed last week to name France's Christine Lagarde as the new head of the European Central Bank, and the veteran official got endorsement for the position from the Bank of Russia, TASS news agency reported.
The Russian central bank believes Christine Lagarde, head of the International Monetary Fund, will be effective if confirmed as governor of the European Central Bank, the Bank of Russia's first deputy governor, Ksenia Yudayeva, said on Thursday.
Lagarde, once France's first woman finance minister, has headed the International Monetary Fund (IMF) for the past eight years. She is a strong advocate of female empowerment, although she has no direct, active monetary policy experience.
The biggest task for Lagarde, who had previously denied any interest in an EU job, will be to revive the Eurozone economy.
"Christine Lagarde will… be a perfect president of the European Central Bank," said Donald Tusk, the outgoing chair of EU summits. "I am absolutely sure that she will be a very independent president…"
On Monday, it was reported that a senior EU official said the European Union wants to have an agreed European candidate to replace Lagarde at the helm of IMF.
The fund will need to replace Lagarde after she was nominated last week by EU leaders as the next president of the European Central Bank, a job that will start in November.
"There is a strong urge among European countries to come with one candidate," the official said on condition of anonymity before a meeting of euro zone finance ministers on Monday that is likely to discuss the matter informally.