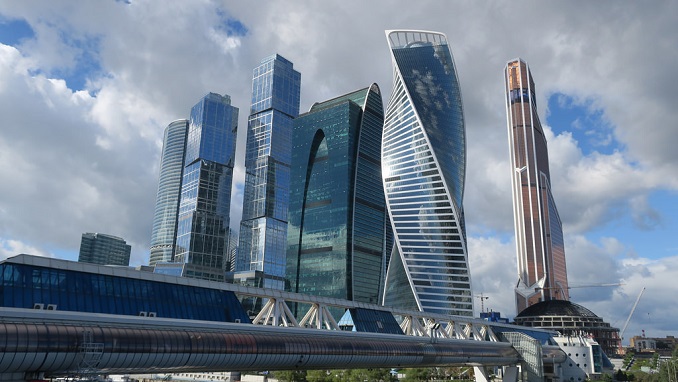 Local authorities in Moscow have announced that construction work can go ahead on the tallest residential building in Europe in the city's International Business Centre, the 405 meters tall "One Tower", the Moscow Times reported.
The skyscraper, designed by world-renowned studio Sergey Skuratov Architects, was given planning permission in August last year, but no start date was given. Marat Khusnullin, the deputy mayor of Moscow, said at the Moscow Urban Forum on Friday that site preparation was going ahead and work on the building would be completed in 2024.
The extremely narrow, 101-storey tower will be 33 meters higher than the Federation Tower, presently Moscow's tallest structure. It will take the form of a 32m-wide isosceles triangle truncated on the side that faces the Moskva river. Sergey Skuratov said the form resembled the "wing of an aeroplane".
Construction will be overseen by the city-owned Mosinzhproekt company, which has been awarded several other key Moscow projects, including an unprecedented $17 billion metro construction contract.
"I'm sure it will be built on time," Khusnullin said at the Moscow Urban Forum without naming the construction's timeline or its cost.
Russian gas giant Gazprom's 462-meter Lakhta Center in St. Petersburg overtook Moscow's 370-meter Federation Tower as Europe's tallest building when construction came to a close last October.