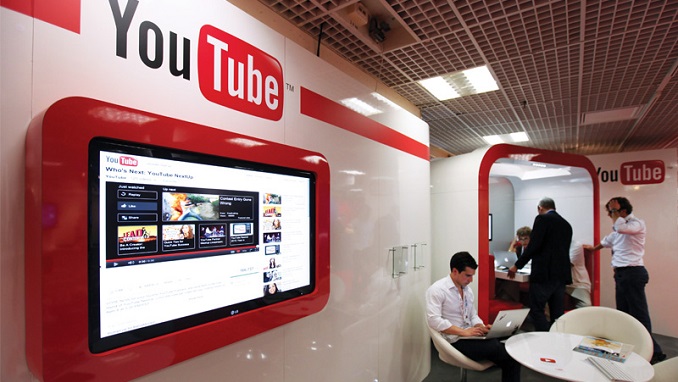 The Russian Federal Service for Supervision of Communications, Information Technology, and Mass Media (Roskomnadzor) will not block access to YouTube, the Head of the department Alexander Zharov said.
YouTube refused the watchdog's request to delete a video of an investigation by opposition leader Alexey Navalny which contained accusations of corruption involving billionaire Oleg Deripaska and a Russian deputy prime minister. According to CrimeRussia, the official added he considers the matter settled.
"Our dialogue with YouTube is evidence the level of decision-making is rising ever higher. The real meaning of the term 'injunction' is unclear to them. Google's management tends to wait for a court decision and to make some decisions in favor or against blocking afterward… We will go on watching. The interests of the audience should be born in mind," Zharov said.
"For now the possibility of blocking YouTube is not on the agenda," he added.
According to Zharov, the management of Google, which owns YouTube, is ready to restrict access to video only after considering the Deripaska's claim in court.
Zharov did not specify why Roskomnadzor chose not to block YouTube as a provisional measure for the claim, as it did with Navalny's website. Under Russian law, provisional measures are sufficient to apply pre-trial blocking.
On February 8, Navalny published an investigation in which he told that Deripaska was resting on a yacht along with Vice-Premier Sergei Prikhodko. The oppositionist called a joint vacation a form of a bribe given to a high-ranking official.
The next day Deripaska filed a lawsuit in the Ust-Labinsky City Court of the Krasnodar region demanding the restriction of access to the investigation, as his personal data were disclosed in the video. The lawsuit is scheduled for consideration in March.
On February 15, Roskomnadzor blocked the website of Navalny, who refused to remove the investigation. Instagram deleted publications that Navalny used for his investigation. YouTube offered Navalny to remove the video involving Deripaska, but it is still available.