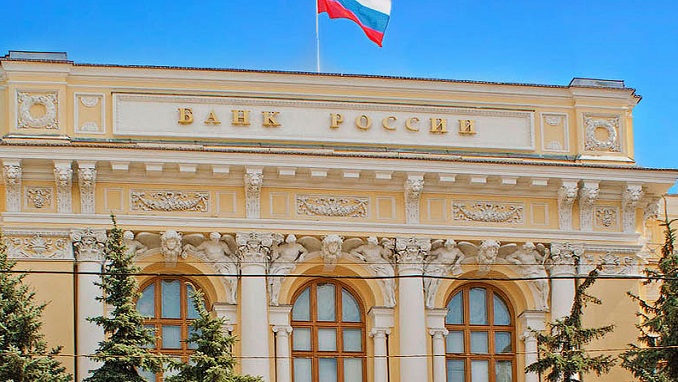 The Central Bank of Russia kept monetary policy rate on hold at 7.75% at its regular meeting on February 8, saying that inflationary pressures are under control despite a recent rise in prices, RIA Novosti reported.
"On 8 February 2019, the Bank of Russia Board of Directors decided to keep the key rate at 7.75% per annum. In January 2019, annual inflation held at the lower bound of the Bank of Russia expectations," the regulator said in its statement.
Inflation fell to a post-Soviet low of 2.2% in the first quarter of last year, well below the CBR's target rate of 4%, leading the central bank to cut rates to a record low of 7.25% in February.
However, a fresh round of sanctions in April, the fall of the ruble against the dollar and the expectation by the population of rising prices all contributed to inflation beginning to climb again in the second half of the year, leading the central bank to hike rates twice in September and December.
Inflation rose to 4.3% in December, slightly ahead of expectations, and jumped again in January to 5% in annualised terms partly driven up by the hike in the VAT rate from 18% to 20% that came into effect in January.
"Inflation expectations of households and businesses increased somewhat. The contribution of the VAT increase to annual consumer price growth in January was moderate. The effect of the VAT increase on inflation can be fully assessed no sooner than this April. There persists uncertainty over future external conditions and certain food price dynamics. The balance of risks remains skewed towards pro-inflationary risks, especially over a short-term horizon. Given the decision taken, the Bank of Russia forecasts annual inflation to range between 5.0 and 5.5% by the end of 2019 and return to 4% in the first half of 2020," the Bank of Russia said.
Analysts are divided over where inflation will go in 2019 and hence if the CBR will return to its monetary easing or tighten again. While the CBR has relatively modest assumptions for inflation's increase this year, many analysts are predicting inflation to rise to 6% by April, before easing again in the second half of the year.