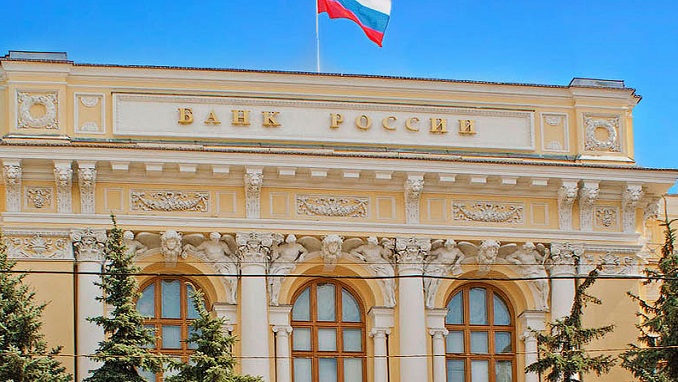 The Russian ruble weakened slightly on Thursday as the government resumed its buying of a foreign currency for the state reserves but supported by higher prices for oil, Russia's main export. At 0805 GMT, the ruble was 0.09 percent weaker against the dollar at 60.91 and had lost 0.21 percent to trade at 75.44 versus the euro.
According to Reuters, analysts at the Bank of Russia said the institution could keep its key rate higher than previously thought if increased risks relating to new U.S. sanctions remain.
Heightened geopolitical tensions had led to increased volatility but did not threaten market stability, analysts at the central bank said in a monthly report on economic trends.
"The Russian risk premium increased in the last month by almost 50 basis points. If this change proves to be persistent, the key rate level envisaged by the neutral monetary policy will be higher," the central bank's analysts said in a monthly report on economic trends.
The central bank, which will hold its next board meeting on rates on April 27, has previously said it plans to lower its key rate to a "neutral" range of between 6-7 percent this year, down from a current level of 7.25 percent.
Russia's Finance Ministry put its daily purchases of foreign currency for state reserves on hold on April 9 due to a sharp fall in the value of the ruble caused by new U.S. sanctions.
Volatility on Russian markets has soared since the United States hit Moscow with fresh sanctions on April 6, targeting some of Russia's biggest companies and most prominent businessmen to punish the Kremlin for its alleged meddling in the 2016 U.S. election and other "malign activity".
Higher oil prices and reduced risks of further U.S. sanctions played to the ruble's upside on Thursday, however. Oil prices rose on Thursday to their highest in over three years as U.S. crude inventories declined and as top exporter, Saudi Arabia pushes for higher prices by continuing to withhold supplies. Brent crude oil, a global benchmark for Russia's main export, was up more than 1 percent at $74.25 a barrel.
The analysts said inflationary risks had increased in April, in part because of geopolitical tensions, but also due to a sharp weakening of the rouble, higher wage growth and uncertainty about future tax policies in Russia.
Inflation is likely to be the first economic indicator to feel the impact of the sell-off in Russian markets, triggered by the latest wave of sanctions that could also cap an economic recovery this year.
Russian news agencies also reported on Wednesday that U.S. President Donald Trump's administration had informed the Russian embassy in Washington that the United States had no immediate plans to impose new sanctions.