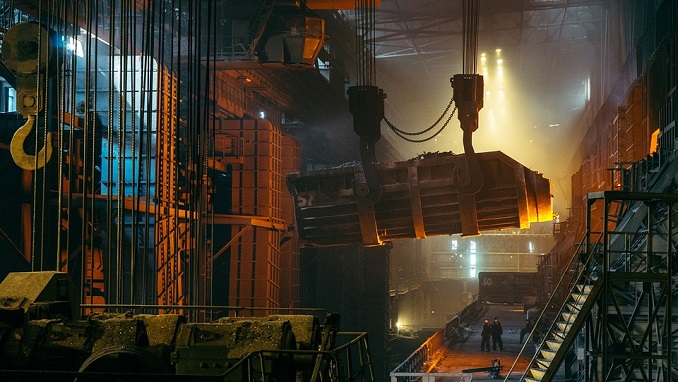 Russia has demanded compensation from the United States through the World trade Organization (WTO) for Washington's decision to impose global tariffs on steel and aluminium, Reuters reported.
A WTO statement, circulated at the request of Moscow, describes Donald Trump administration's decision as a "safeguard measure" that under WTO rules should trigger payments from the U.S. to major exporters.
China, India and the European Union have already described the U.S. tariffs as "safeguards."
On March 8, the U.S. imposed tariffs on imports of certain steel and aluminum products. The tariff increase was 25 percent for some steel products and 10 percent for aluminum products.
Metals prices have been moving higher following U.S. sanctions on Russian individuals and companies.
The price of the three-month aluminum London Metal Exchange (LME) contract has shot up in value by almost a third so far this month after the U.S. measures effectively cut off Russian firm Rusal from global trading. The lightweight metal is used in the manufacture of cans, automobiles, and airplanes.
The newly imposed tariffs have hit the majority of Russian companies in the ferrous metallurgy sector. Russia accounted for 9% of the total steel imports to the States in January-September 2017, amounting to 26.9 million tons to $21.9 billion, according to Kommersant sources.
In 2017, about 2.5 million tons of steel were supplied from Russia to the USA, which also constituted about 9% of total exports. At the same time, Rusal in 2017 supplied about 10% of the total deliveries in the U.S. to 3.95 million tons worth $8.32 billion.
However, in the case of Rusal, Moscow's request to the WTO is now less important, since already in April, the U.S. put the company along with other assets of its owners Oleg Deripaska and Viktor Vekselberg on its list of sanctioned persons and companies.