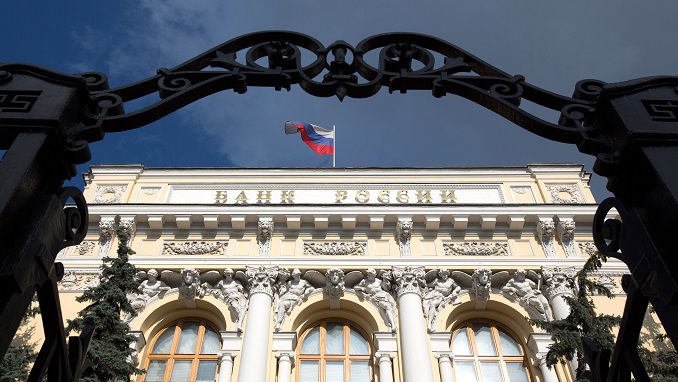 Following a sharp decline in the worth of the ruble, caused by the latest U.S. sanctions against Russia, the country's central bank could increasingly consider a key rate hike, first since 2014, Business Times reports.
The ruble had its worst week since the 2015 oil crash, threatening to unleash price pressures which are adding to the Bank of Russia's long worry list after it already delayed plans to shift to a looser stance this year.
According to Credit Suisse Group's Alexey Pogorelov, an increase in borrowing costs may be in play in the months ahead, with Governor Elvira Nabiullina previously indicating that all options will be on the table in case of "a sharp strengthening in pro-inflationary risks."
The chances of a rate hike increased last week, underscored by a change wrought in recent weeks by the fallout from U.S. sanctions and tremors rattling emerging markets from Turkey to Argentina.
With inflation already on the rise, a weaker ruble could tip the balance by adding to risks that range from expectations for a weak harvest to an increase in value-added tax in 2019, analysts say.
"The Bank of Russia can easily return the option of a rate hike, given the combination of factors of a weak ruble, an increase in inflation expectations and the VAT increase," Pogorelov said.
Russia's currency has come under heavy selling pressure amid tensions with the U.S., compounded by contagion from the crisis in Turkey. Rouble weakness after the last round of American penalties in April already forced the central bank to halt its monetary easing, with its benchmark remaining at 7.25 percent since then.
Last week, the rouble suffered an even bigger decline, retreating more than 6 percent before recouping some losses on Tuesday. It traded 0.8 percent weaker at 66.9 versus the U.S. dollar in Moscow on Wednesday.