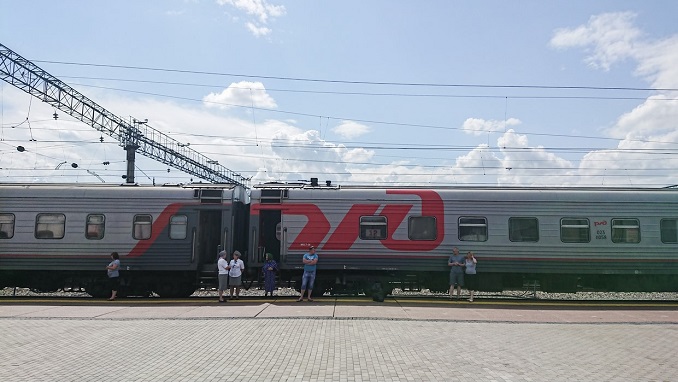 South Korean President Moon Jae-in on Wednesday suggested setting up the seven-nation railway community of Northeast Asian countries, with the participation of Russia, the United States, and other countries, RBC reports citing Yonhap news agency.
In a speech, the president proposed the two Koreas, together with the United States and four other Asian countries, form what he called a "Northeast Asian railroad community."
"This community will lead to an energy bloc and economic bloc in Northeast Asia by expanding our economic area to the northern continent and becoming the foundation of co-existence and prosperity in Northeast Asia," the president said.
Although Jae-In did not mention the four regional countries by name, his office later explained he meant China, Japan, Russia, and Mongolia.
After the June 22 Moscow meeting between Moon Jae-in and Russian President Vladimir Putin, the two states signed a memorandum between Russian rail monopoly RZD and Korea's Korail company. In the document, the sides express their readiness to ponder on creating a rail link uniting South Korea, Russia, and Europe.
It also includes a three-party project to link the trans-Korean rail and Russia's Trans-Siberian Railway Network. According to preliminary estimates by RZD, the project with the participation of the two Koreas and Russia may cost about $3-4 billion.
In his speech, Moon also expressed hope that North and South Korean railways and motorways would be linked by the end of the year. The agreement to modernize and connect North and South Korean railways was reached during the April 27 inter-Korean summit in Panmunjom.