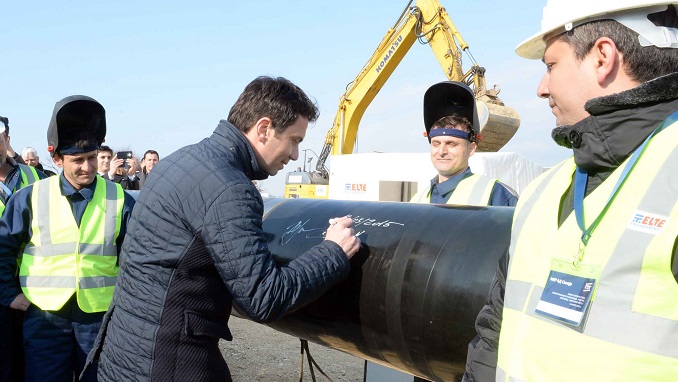 A Russian gas infrastructure company, Stroytransgaz, is revealed to be part of an indictment by Macedonia's Special Prosecutor Office (SJO), against two high-ranking members of the country's former government, RFE/RL in Macedonian reported.
The prosecutor, formed to investigate crimes revealed in a massive wiretapping scandal in 2016, announced on its website on Wednesday that it has indicted Macedonia's former deputy prime minister, Zoran Stavreski, and the transport minister in the former right-wing government, Mile Janakieski, for embezzling around $33 million from a deal with the Russian company related to Russia's state debt toward Macedonia.
According to a deal between Macedonia and Russia on settling an old debt from before 1991, when the Southeast European country was part of Yugoslavia, Moscow was to build a gas pipeline, the price of which was estimated at around $75 million. But the two officials, along with the manager of a Macedonian state energy company, approved a different project for a shorter pipeline, worth only $42 million, pocketing the difference, the indictment states.
The charges for embezzlement of state funds and abuse of official duty are part of six new indictments published by the SJO on Wednesday.
Stroytransgaz is a Russian engineering construction company in the field of oil and gas industry. It is involved in the engineering and construction of pipeline systems, oil and gas production facilities, underground gas storages, power stations, as well as civil and industrial structures and facilities. The company was founded in 1990, originally as a subsidiary of Gazprom, but is now controlled by billionaire Gennady Timchenko though his Volga Group SICAV SIF SA fund. Stroytransgaz has been under U.S. sanctions since 2014 because of connections to the Crimean crisis.